A familiar face on the local creative scene, Victor Ng has carved out a name for himself in local advertising.
Beginning his career in advertising at Leo Burnett Singapore, Ng has since taken a global journey in the ad business, having worked with UK agency Mother London and also leading creatives at DDB Shanghai, before returning to Havas Worldwide as chief creative officer, with a string of creative accolades to his name.
Ng tells Marketing about his best and worst moments in ad land.
How did you stumble into this industry?
It started when I was an economics postgraduate, trying to finish a paper in the school library. I noticed my course mates had not only hoarded the reference books, but seemed genuinely excited about their contents. It struck me then I wasn't really into numbers and graphs, but was more seduced by words and design. Though it was during the Asian currency crisis, I left the course to find work in an ad agency.
I was incredibly lucky to have the famed Tan Khiang interview me and offer me a paying job – after I had offered to work for free on the condition I got to read all the agency's advertising books and work with all the art directors.
How do you get inspired when you aren't?
I'm a sports culture junkie; stories from sports never fail to get me inspired. What you can learn from sports – competition, dedication, teamwork, creativity, hard work, accolades, disappointment and performing under pressure – you can apply in advertising.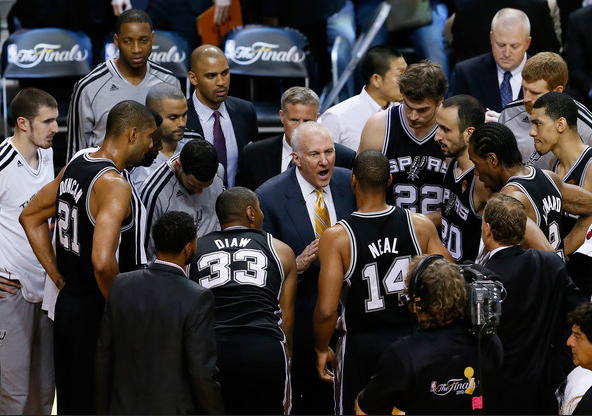 What's the most frustrating thing about being a creative?
Being stereotyped. Being a creative doesn't mean you don't understand the business side of advertising. That aside, it's a dream to think, draw and write for a living.
Proudest moment in your career?
There have been a few awards I'm happy about, but my most memorable moments have to be winning the NTUC FairPrice and DBS Bank creative pitches during the global financial crisis. It was such a journey from nowhere to the big stage, complete with memorable and forgettable side-quests. I was fortunate to have a leadership team who braved the battles with me, and even luckier to have a team of incredibly dedicated creatives, though they were mostly unsung. Personally, it remains the agency's proudest and most poignant moment.
Last year's defending win of the FairPrice account counts as a very gratifying high. Winning it again made me appreciate how important it is to have a team's commitment and a client's trust.
A mistake in your career you won't forget??
That has to be writing a Jerry Maguire-esque "mission statement" almost 15 years ago, when I was a copywriter at Leo Burnett. We had underachieved that year at the Creative Circle Awards, with a lot of our entries being my work on SingTel, Tiger Beer and McDonald's.
Feeling devastated and horrible about letting my agency down, I sat at my desk late one night and penned, "what they call a mission statement, not a memo" – an impassioned appeal to everyone's pride, passion and pursuit of creative excellence. The creative department of heavily decorated all-stars was split somewhere between amused and bemused, and I didn't even succeed in getting myself fired.
The silver lining to that was, we managed to snag 20 awards at the CCA the following year – pushing the agency to the top of the medal tally.
Mentor you look up to most?
Too many. I have to start with Linda Locke, who taught me about approaching creativity with a trained business mind. Her ability to lead from the top and empathise with the common creative remains inspirational to me. I'm here because she was there.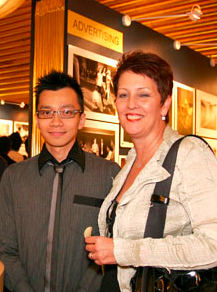 [gallery link="file" ids="41750,41748,41746,41754,41755"]
Then there's Tay Guan Hin, who taught me about getting the best out of creative people.
I'm also immeasurably influenced by other local heroes like Ng Tian It, Mark Fong, Patrick Low, David Tang, Yang Yeo and Eugene Cheong.
What about the harshest thing anyone has said to you in your career?
In my first job interview at a small local shop, the copywriter who reviewed my first portfolio told me, "If you show this portfolio to the big agencies, they will throw it out of the window". I actually took it very well because he gave me all the motivation I needed.
What's the dream brand you'd like to work on and why?
Brands like Patagonia and Benetton that understand how to extrapolate brand values into societal values, and seek to influence not just consumers but citizens.
Weirdest thing you've ever done in your career?
While working in Shanghai, we were shooting a film with a parrot that was trained to speak out against animal abuse. Our feathered talent decided to forget his lines on shoot day, and to get him to start his speech we had to cajole him by offering fruit, waving a feather duster and making avian cooing sounds, at times all at once, in full view of a curious crowd.
What makes the difference between an average creative and a mind-blowing one?
An average creative is just a mind-blowing creative who hasn't unlocked the technique to creating great ideas, while a mind-blowing creative does it so often, he becomes seen as brilliant. When you overachieve consistently, you're no longer overachieving – you're just operating at a higher level naturally. A creative director's job is to help all creatives look, feel and think like mind-blowing ones.
If you weren't a creative what would you be?
Most likely a clock-watcher in a bank somewhere. Advertising saved me.