Conrad Hotels & Resorts has rolled out a global initiative Stay Inspired, aiming to make a cultural shift in the way the brand shares the story of its destinations.
At each one of its 24 global properties, Conrad offers guests who seek out inspired experiences a more customised and curated collection of one, three and five hour itineraries available through Conrad Concierge mobile app and the campaign website.
Catering to the modern traveler's desire to merge work, life and pleasure, the initiative offers experiences in one, three and five hour increments, or what the brand is calling the Conrad 1/3/5.
So far, nine cities including Hong Kong, Beijing, London, New York, Dubai, Tokyo, Singapore, Miami and Maldives are now available on the website with more to come.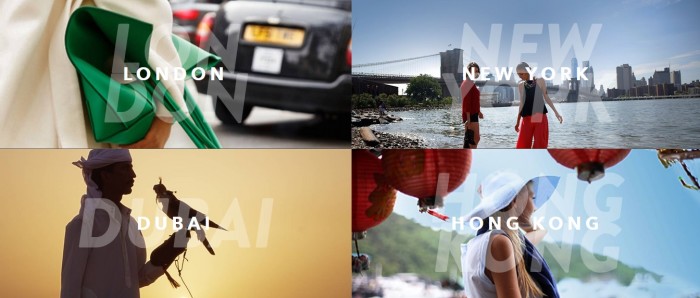 Each Conrad 1/3/5 recommendation aims to reflect an inspired view into each destination covering food, shopping, art and design, culture, family, and adventure.
Via the platform, users can access custom content in the form of photos, videos, and maps, or book a room and an experience through the hotel's concierge.
Spearheading this brand-wide initiative is Nilou Motamed, the hotel brand's director of inspiration, who is responsible for developing and implementing the Stay Inspired vision and what it means for travelers.
Motamed joins Conrad having previously served as editor-in-chief of Condé Nast's award-winning digital food brand, Epicurious, and features director and senior correspondent for Travel + Leisure.
As director of inspiration, Motamed has traveled to Conrad properties worldwide to create the initial series of Stay Inspired experiences.
"Today's luxury traveler wants to discover destinations where they can be truly inspired. So we are shifting how not only our concierges communicate and connect with our guests, but all of our team members," said John T.A. Vanderslice, global head of Conrad Hotels & Resorts.
"Through our partnership with Nilou, we have trained our team members and empowered them to make thoughtful recommendations within our destinations, stepping away from the standard transactional relationship between a concierge and a guest. We now have become more like storytellers."
See how Motamed explains the campaign idea here: