By next year, Singapore is going to have a common Singapore Quick Response Code (SG QR) which will be rolled out and adopted by payment service providers. According to the Monetary Authority of Singapore (MAS), the SG QR will be able to accept electronic payments by both domestic and international payment schemes, e-wallets, and banks through 2018.
Currently, NETS QR and Singtel Dash QR will be part of the SG QR. For merchants currently accepting multiple QRs, payment service providers are developing a governance process for multiple payment schemes to be consolidated into SG QR. Going forward, payment service providers will also make it easier for more QR payment options to be onboarded.
The new SG QR was developed by an industry taskforce co-led by the Monetary Authority of Singapore (MAS) and Infocomm Media Development Authority and is the first of its kind globally. According to MAS, the SG QR optimises the number of e-payment schemes it contains by improving the efficiency of processing merchant relevant data.
Payment service providers have also committed to update their mobile payment apps for consumers to read the SG QR. The Association of Banks in Singapore will include PayNow as part of the SG QR for person-to-person fund transfers. All seven participating PayNow banks will offer added convenience by allowing their customer to transfer funds via PayNow using QR codes.
Sopnendu Mohanty, chief FinTech Ooficer of MAS, said: "The SG QR is an unprecedented national initiative supported by the industry to provide consumers and merchants with a seamless and streamlined e-payment experience.  It will be progressively rolled out across Singapore by payment service providers through 2018."
Singtel's Dash
Meanwhile, Singtel has launched Singapore Quick Response Code (SG QR) payments on its all-in-one mobile payments app, Singtel Dash. This move to introduce the QR specification endorsed by the Payments Council is in support of Singapore's Smart Nation drive to adopt digital payments.
Singtel Dash customers can now pay using the SG QR code at Singtel canteens across Singapore as well as Nanyang Technological University, Ngee Ann Polytechnic and Nanyang Polytechnic. By the first quarter of 2018, customers will be able to use this payment option at more than 1,000 merchants and hawker centres.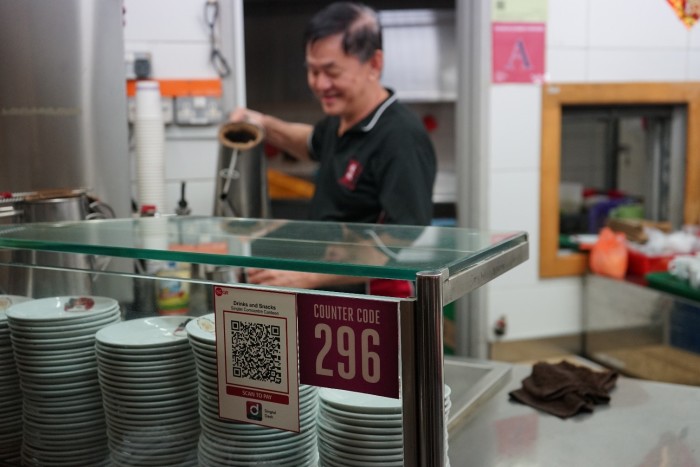 Yuen Kuan Moon, CEO of consumer Singapore, Singtel, said, "We are pleased to offer more payment options on Singtel Dash. To support the government's goal of transforming Singapore into a cashless society, we will continue to enhance Singtel Dash's features to deliver a ubiquitous mobile payments wallet for everyone."
Mohanty said: "MAS is heartened to see Singtel step up to take the lead in adopting SG QR, and expects greater proliferation of SG QR by the industry in the coming months."
Singtel Dash is available to all consumers, regardless of telco relationship or handsets. It is Singapore's only mobile payments app that offers fast, secure and real-time local and international money transfers, supports in-store and online retail payments.