The most fundamental need of both clients and agencies today is increasing sales and attracting new customers, goals that 80% of respondents across all geographic regions ranked at the top, a study by conducted by Forbes Insights in association with Oracle Marketing Cloud found.
Also important will be efforts for enhancing customer loyalty and expanding brand awareness. Working in new, more collaborative ways is one way to reach these goals. Closer brand and agency collaboration will become even more important in the coming year, according to 60% of the respondents.
According to the study executives expect to see the impact of these efforts across several key functions, including creating and updating marketing strategies, implementing successful cross-channel marketing programs and formulating effective marketing strategies across global markets.
Check out what areas will see the greatest impact from more effective collaboration between brand and agency peers: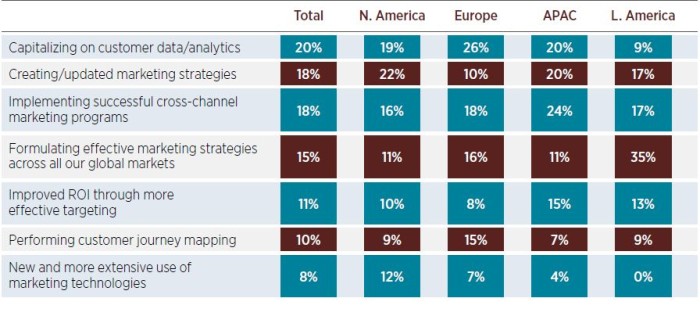 Read also: Why marketers need to rethink agency relationships
Of course, simply working together more smoothly doesn't guarantee that increased sales and other overriding business goals will be achieved, the study noted.
"To do that, marketing teams must create deeper relationships with customers and find new ways of influencing shopping experiences as consumers roam physical stores, tap into mobile phones, browse entertainment or news websites, and interact with social-media friends."
Brands and agencies must communicate with consumers in ways that are relevant to each individual to understand their needs, keep the brand top of mind, possibly prompt someone to learn more about a product and eventually make a purchase.
This is pushing agencies and brands alike to become more adept at using and sharing data and applying
advanced analytics to uncover emerging business opportunities, the study noted.
For example, marketing teams are capitalising on the significantly more detailed consumer personas they can create today, a leap forward from the time when they could segment audiences into only broadly defined demographic groups—adults age 18 to 49 years old, for example.