Fairton International Group has rolled out its first O2O campaign to promote a charity initiative with Jean Paul Gaultier, launching a series of limited-edition fashion items which customers can buy on Facebook or WeChat and pick up at physical stores.
Using an O2O retail strategy through the partnership with the retail software Purecomm, fans and followers of Fairton on Facebook and WeChat can "click and collect" to buy their preferred item online, reserve and pick it up at any Fairton retail outlet.
While setting up an e-commerce website is not easy – brands have to build their own online customer service and payment system, and a reason why many local retailers don't have an e-commerce presence – the "click and collect" technology may turn Fairton's digital fan base into actual transactions and bring footfall to the brick-and-mortar store.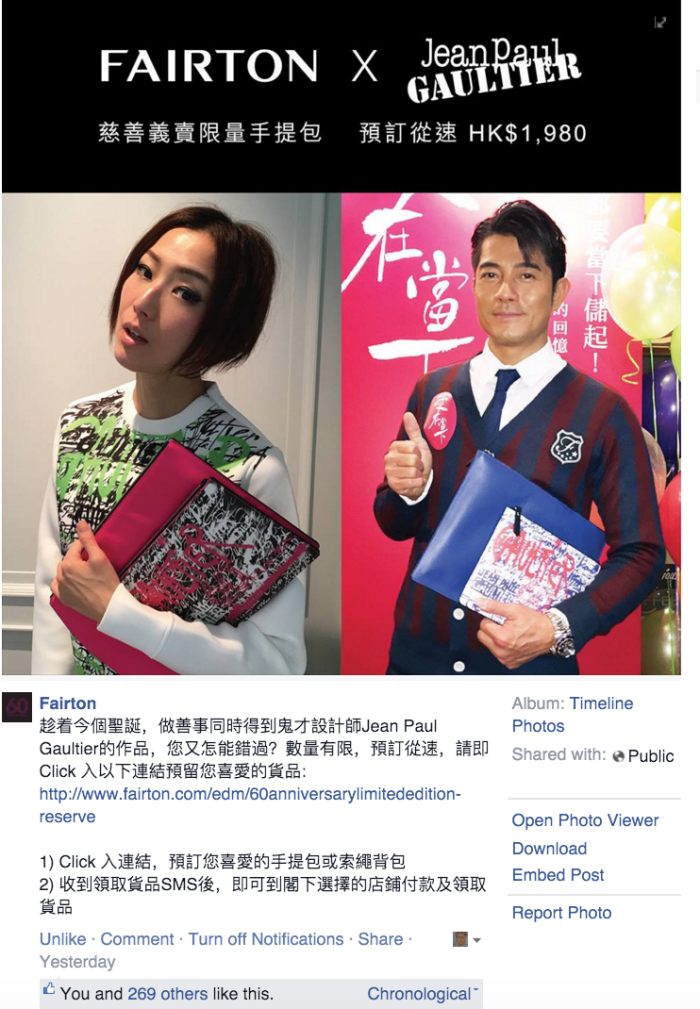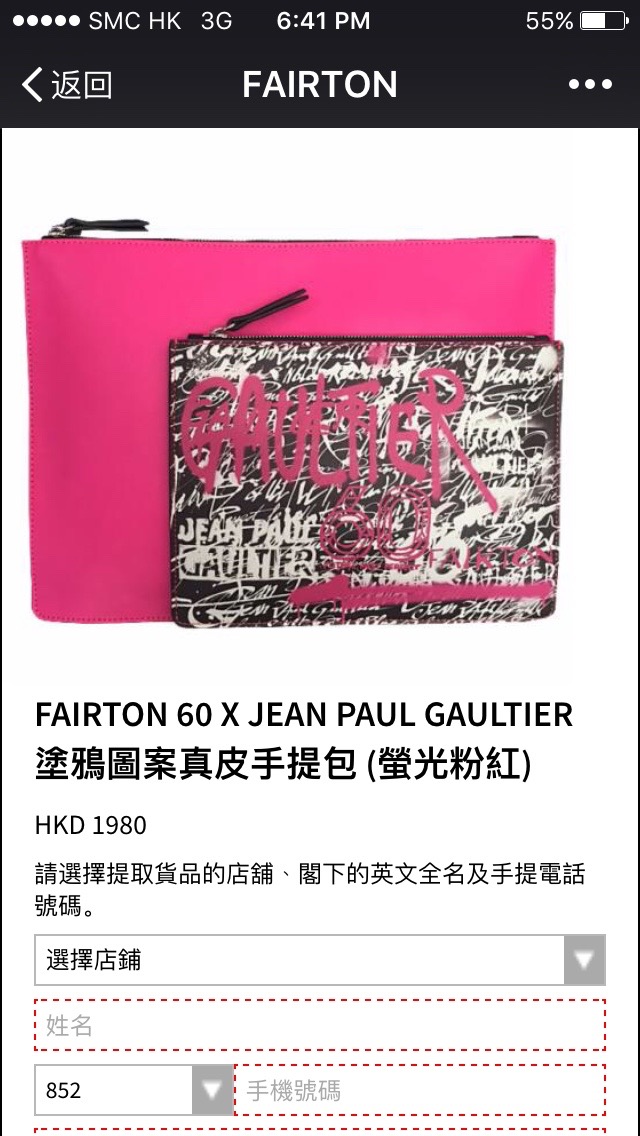 "Since its launch last Wednesday the brand has received a 10% conversion rate from its social and mobile channels," said Napoleon Biggs, co-founder and commercial director at Purecomm Retail Software.
Fairton has been actively engaged with its customers on Facebook and WeChat, but hasn't yet established its e-commerce site.
Freda Lee, head of group marketing at Fairton, said: "As we have lots of digital PR (and content) with celebrities on social media, we want to test if this one-off project can drive some sales and responses,"
The Jean Paul Gaultier collection includes leather clutches drawstring bags and sweatshirts carrying an exclusive graffiti print developed by the French designer.
All sales proceeds from the fund-raising items, after the deduction of tax and basic operational expenses, will go to the charity organisation The Wings of Hope to provide education and training to children of ex-leprosy patients.