Circles.Life Singapore has pulled a marketing stunt which saw the vandalising of "competitor" out of home (OOH) assets. The competitor in question was SGMobile, a fake company claiming to be Singapore's "fourth telco".
In a conversation with Marketing, Circles.Life confirmed the stunt, explaining that the SGMobile ads on XCO Media+ assets were part of its branding campaign. This was to highlight the frustration of data-savvy Singaporeans with the limited amount of data available in mobile offerings today.
It added that the satire was to poke fun of the existing data packages using SGMobile, and build up to the Circles.Life campaign. This was to promote its stance that it had the "largest no-contract data plan in Singapore", following the launch of its "20 GB for SG$20 Data Plus" option.
According to Circles.Life, a total of four OOH MRT billboards of SGMobile ads were placed in different locations, two were pre-doodled with graffiti and two were not. The two which were not, were subsequently vandalised by a group of hired artists and influencer duo Youtiao666 to mock SGMobile's ads, which tout its mobile call and data plans.
Watch Youtiao666's video of the "vandalising" here.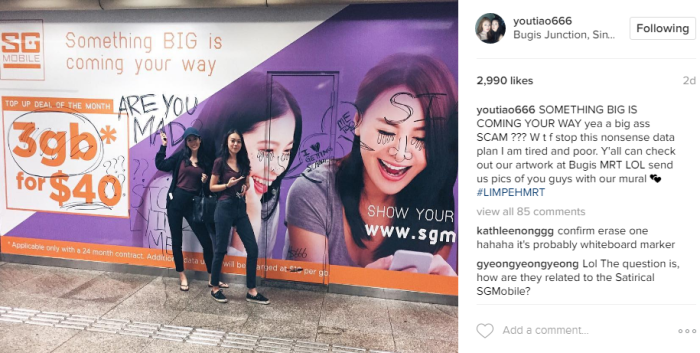 These activities were filmed and sent to various media outlets such as The Independent, Stomp and Vulcan Post. To be more convincing, SGMobile even released a Facebook statement in response to the videos criticising the 'vandals'.
Since then, all SGMobile creative materials have been swapped to Circles.Life's new 20/20 campaign visuals, as of yesterday. SGMobile's microsite was also updated to draw the link to the publicity stunt by the online telco.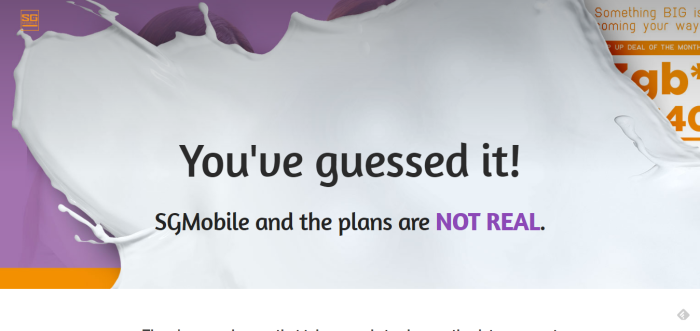 Circles.Life even posted a video on its new plan on Facebook, making references to Youtiao666's doodles on SGMobile ads.
The campaign comprises of print, OOH, television and event activations. It also included a micro-site for SGMobile, which included fake press releases and fake social media pages. All activities led up to Circles.Life's announcement of its New Plus option, 20GB for S$20 on Tuesday.
Agencies involved in the campaign were Supermarket Creatives for creative, Maxus for media and The Hoffman Agency for public relations. According to the company, it typically generates all creative and media buys for its campaigns in-house otherwise.