Thai Beverage (ThaiBev)'s beer brand Chang Beer is rebranding itself to Chang Classic.
According to a spokesperson, the rebrand will see five variants of Chang consolidated into one product named Chang Classic which officially launched on 9 October in Thailand. It will be gradually rolled out globally over the next five months.
The rebranded beer will bear a revamped liquid profile and packaging. The new primary packaging sports a more contemporary look with a refreshed green colour and a long-necked masculine shape. With the new packaging Chang aims to stay relevant among the changing young consumers' tastes and preferences. As for the change in the product, Chang has improved the drink to make it "even smoother and easy to drink, while keeping to a flavourful, full bodied and well balanced brew".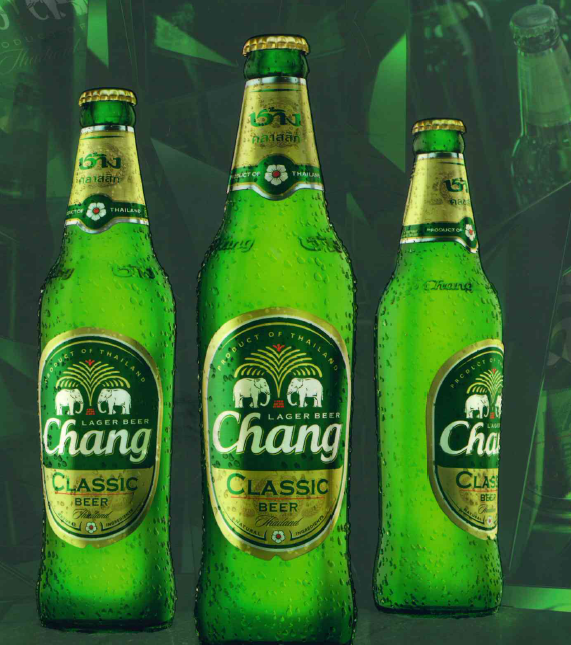 The brand is also rolling out various marketing activities for the rebrand including Chang Carnival, Chang Football Sevens and Chang Music Connection which will all take place in Thailand.
With the rebrand, Chang hopes to encourage greater consumption of brand hopes to propel itself as a global beer brand by 2020. Meanwhile, according to The Straits Times, the objective of the rebrand is to boost Chang's market share in Thailand.
]Currently, the brand has a 30% market share in the country, and it hopes to boost this number to 45% through the rebrand. With the unveiling of Chang Classic, ThaiBev aims to enhance its presence in the regional markets including Vietnam, Cambodia, Myanmar and the Philippines.
For the Singapore market, the beer brand will tap Fraser and Neave (F&N)'s distribution network to market the new brand. ThaiBev acquired F&N  in 2013 and have a combined market share of 14% by value in Southeast Asia.
Chang Beer worked with Glassick Design Singapore on the repackaging and Iris Sydney helped with the brand's communications strategy.