Carlsberg's Jolly Shandy has appointed New Digital Noise as its first digital and social media agency.
The year-long contract will see the agency oversee social media for the youth-targeted Jolly Shandy as it is seeking to beef up social media strategy by using trending conversation topics and up-to-date events on Facebook to engage consumers.
"Instead of creating a marketing plan in advance and executing it according to a fixed schedule, real time marketing is creating a strategy focused on current, relevant trends and immediate feedback from customers," said Mandy Lee, group marketing manager at New Digital Noise.
The first project between the two was a Facebook post piggybacking local singer Wilfred Lau's (劉浩龍) controversial Facebook post that is widely considered to be rude towards labourers by saying he lost his appetite after seeing a man with filthy hands at a restaurant.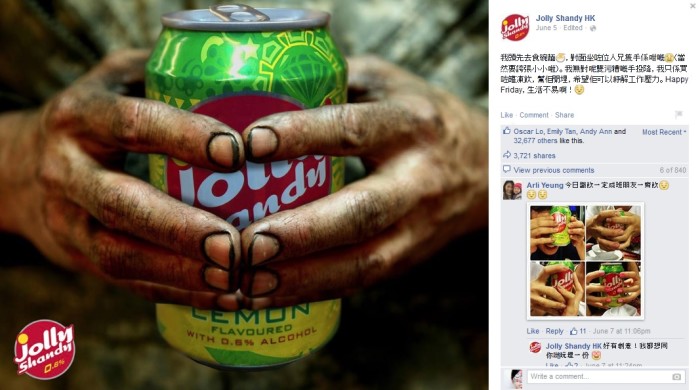 The feed has received more than 32,000 likes and over 3,700 shares, bringing more than 3,049 new likes to its page.