Feeling a little jealous you aren't at Cannes this year? Well this might help.
A new Tumblr site has popped up called Cannes You Please Shut Up? which is actively collecting the most mindless tweets from the festival (which say so much yet nothing at all) and captioning them with their own thoughts.
Here are our top picks: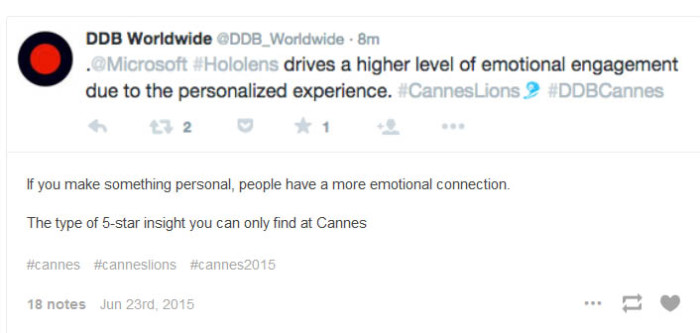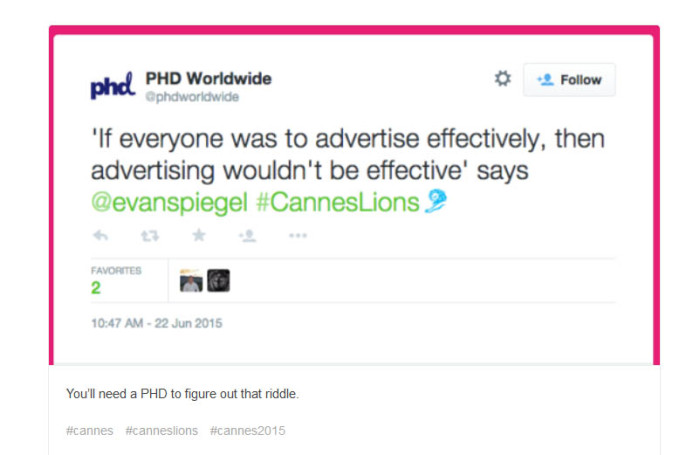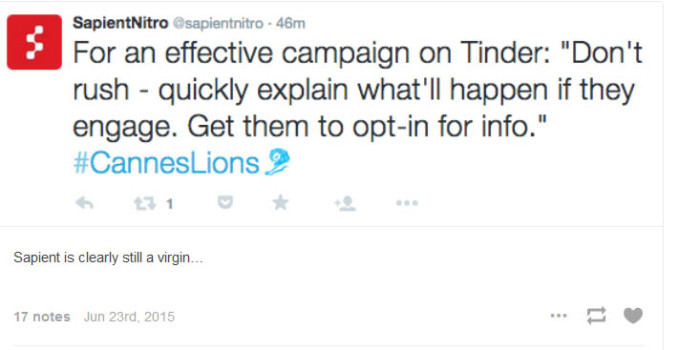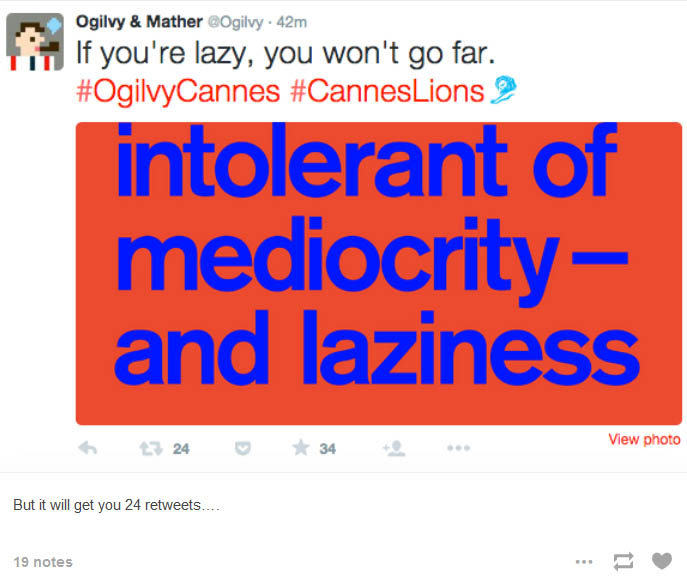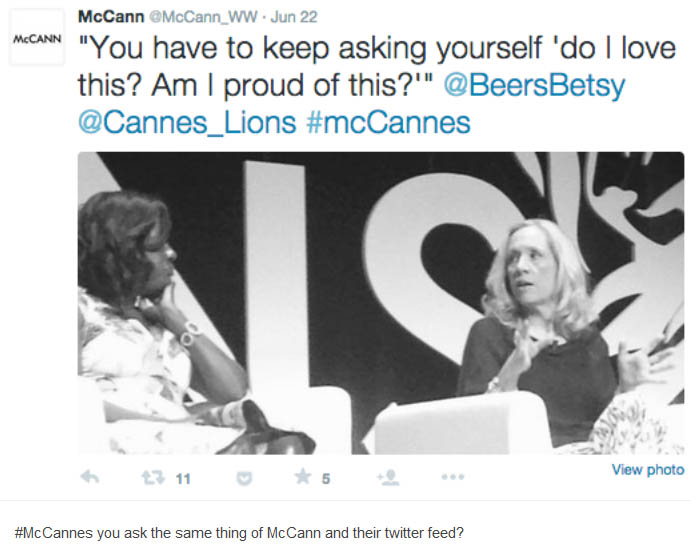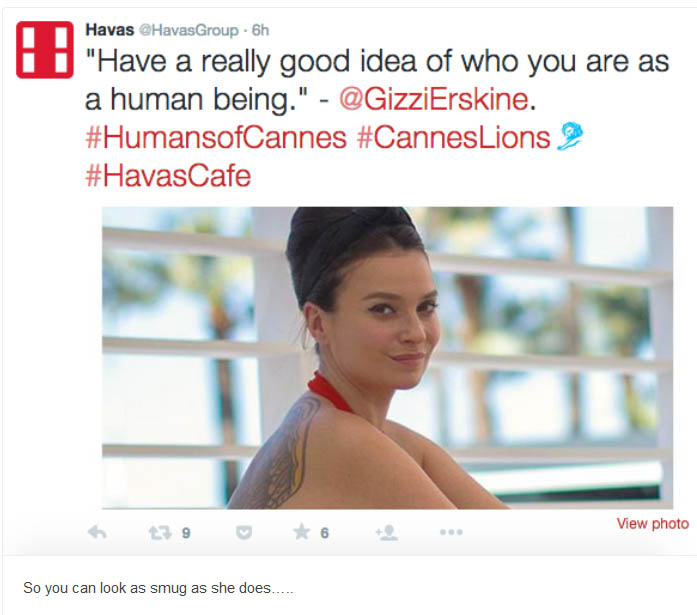 Spotted anymore? Share them with us below or submit it to the site here.