We all struggle a little when promoting ourselves. While it's their niche, the pressure is obviously on when agencies have to market themselves.
For example, Ungar Group in Chicago launched an ad for itself during the episode of "Mad Men." Personally, the ad looked like an unimpressive hybrid between the Mad Men show and the "The Walking Dead."

However, it's not all bad in adland. We've spotted clever ways agencies are marketing themselves below:
1. Saatchi & Saatchi's agency firing app
Just around the April Fool's period, we saw this witty app by Saatchi & Saatchi in Thailand surface.
The agency created an app that apparently helps clients fire every other agency.
An agency spokesperson told Marketing that this was not a prank and in the Thai market there is a 'The Advertising Book' which is a complete list of all advertisers, agencies and marketing service companies present in the market and is known as the Yellow Pages for both agencies and clients alike.
Hence instead of doing another ad for the agency, it wanted to help clients to fire its competitors.
Saatchi & Saatchi Thailand's ECD, Nuntawat Chaipornkaew said : "Sometimes our industry is too serious, especially when it comes to promoting ourselves in front of clients. We have enjoyed firing all our competitors and we look forward to the 1,964,952 pitches we now have on this week."
Here's how it looks:
http://youtu.be/YAF0474Ya-M
2. La Comunidad's over the top "press release"
When Miami-based La Comunidad sold the agency to SapientNitro, it was bombarded with questions on why, and how much the acquisition was for. Instead of a press release or statement, it created this hilarious, over the top video:
3. @ccomplice's fake guns
Local agency @ccomplice also sent out a direct mail to its clients across multiple industries as little play on the agency's name. According to Tobias Wilson, its founder,  this campaign netted an 80% response rate. According to the agency, it shocked its clients as the gun looked pretty realistic.
[gallery link="file" ids="46805,46806,46807,46808"]
4. GoodStuph's snarky notebooks
[gallery link="file" ids="46802,46803"]
Local social media agency Goodstuph created a set of snarky notebooks to take a jibe at the marketing profession's love of advertising jargon. Funny, and a great way to get the agency's creative personality across, we think. According to the creators of this mischievous notepad, these notebooks were inspired by the excruciating meetings that run for long hours with advertising jargon fired off every second.
5. DWA's tennis balls
Last year, the DWA sent tennis balls to its clients to invite them to a tennis tournament.
The personalised table tennis bats and balls were sent out as invitation cards. The balls were embellished with its logo, and the bats co-branded with the DWA and the invitee's company logo. This was sent out with a printed invitation.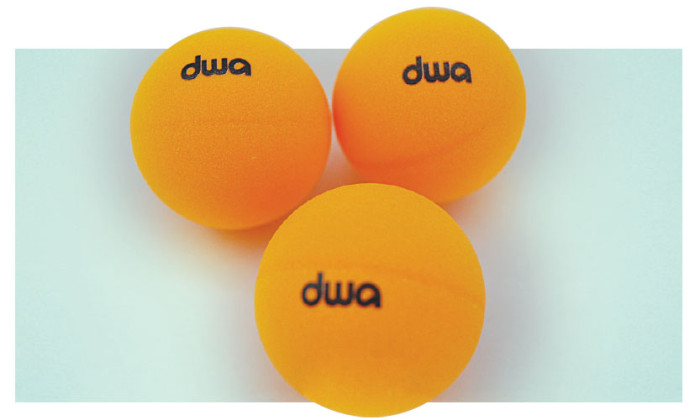 6. 1896 Interactive's severed hand
Last Halloween the Marketing team had a bit of a fright when a severed hand landed on our desks.
Sent by local agency 1896 Interactive, the single severed hand had a website written on it, which asked "Need a hand?" and went on to promote the agency as an "extra pair of hands" that agencies might need when they are overloaded and need external support for their interactive work.
The hand was targeted at digital agencies, creative directors, digital directors for this campaign.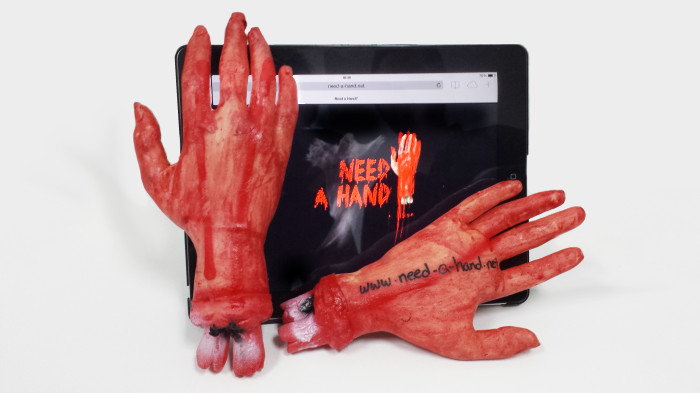 7. Goodby Silverstein's bitchy recruitment campaign
These guys were the creators of the iconic Got Milk campaign, so get ready for something kooky.
This ad steps into the world of recruitment but no doubt still gets the word out there for the agency. Rich Silverstein, co-founder of advertising agency Goodby, Silverstein & Partners, posted an ad on Craigslist which read:
"Have you ever looked greatness in the eyes – and cried because it was so damn beautiful it hurt your feelings? If not, you should really get to know Rich Silverstein."
[gallery link="file" ids="46798,46799,46800,46801"]
Earlier, Rich Silverstein and Jeff Goodby in a holiday clip also dressed up as Sonny and Cher and sang "I Got You, Babe." The duo sang the song as an ode to "the incalculable magic of partnerships". Watch it here:
http://youtu.be/_b8_bcvIRyU
8. john st's outrageous pranks
Who could forget the cat video made some years back by john st. advertising?
A short description of the video reads: To stay on top of the ever-changing advertising landscape, john st. has opened the world's first cat video division. With production, filming and seeding all in-house. Ask yourself, what can cat videos do for your business?
The video, featuring mostly feline friends and members of the agency says:
"In 2012, john st. will lead the industry in a brand new communications era with the launch of the world's first and only catvertising agency"
Check it out:
http://youtu.be/IkOQw96cfyE