Two iconic British fashion brands, Burberry and Vivienne Westwood will collaborate to work on a limited-edition collection of re-imagined ironic styles, in celebration of British style and heritage, launching in December this year.
It will be the first collaboration for Burberry under Riccardo Tisci, Burberry's chief creative officer, after he succeeded Christopher Bailey at Burberry in March.
It is expected that Tisci will use his social media clout and network of celebrity acquaintances to promote themes of diversity and inclusiveness that have been central to his past work.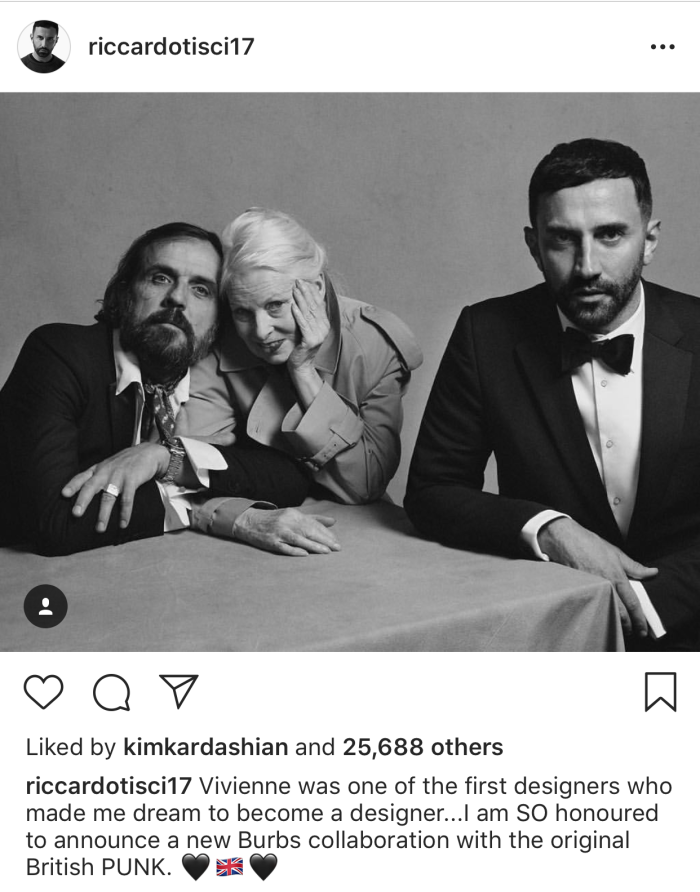 Tisci unveiled his excitement of working with the mother of punk fashion on Instagram. "Vivienne Westwood was one of the first designers who made me dream to become a designer myself and when I first started at Burberry, I knew it would be the perfect opportunity to approach her to do something."
Tisci said: "She is a rebel, a punk and unrivalled in her unique representation of British style, which has inspired so many of us. I am so incredibly proud of what we will be creating together."
Vivienne Westwood is not only a fashion legend, but also an influential environmentalist. As a result, it comes as no surprise that the collaboration will support Cool Earth, a rainforest charity that works against deforestation.