The Bruce Lee name is synonymous with Chinese Kung Fu, but over the past several years his Daughter Shannon Lee has sought to revive his legacy through a series of licensing deals from clothing to accessories and even a partnership with Diageo.
Bruce Lee LLC, the licensing company behind the legendary martial artist and actor, has struck a deal with Balanced Lifestyle and Beverages to take on the competitive, but lucrative, instant drinks market.
At a press conference in TST yesterday, Shannon Lee fronted the launch of Bruce Lee Instant Drinks, a series of products which takes on several beverage categories from instant coffee, milk tea, honey lemon tea and instant drinking chocolate.
Currently the instant and powdered drinks market is dominated by Nescafe and Kraft, which command around 90% of sales, according to Balanced Lifestyle and Beverages CEO Daniel Bergbaum.
This is the first time the Bruce Lee name has been used to front a FMCG launch and Bergbaum is confident that innovation and a focus on a younger demographic will give them a strong point-of-difference.
"We don't want the crumbs, we want the cake," Bergbaum said.
"Being new, being different and being an innovator with a localised offering is something we can offer."
And, of course, there is the Bruce Lee name, which commands powerful PR leverage.
More than 50 reporters turned up for yesterday's launch, according to the PR firm MSLGROUP, and local media swarmed to interview Lee after the official ceremony.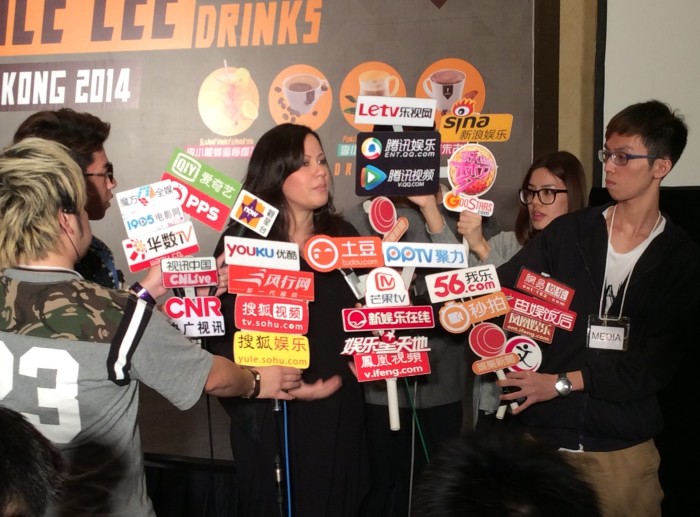 Lee added that she had worked closely with the company on all aspects of product development, including sales and marketing.
"I worked closely with the Balanced Lifestyle group in order to make sure that this product captures my father's essence and his pursuit of excellence.
"It is also a way for us to keep promoting a healthy lifestyle and well being in his name," she said.
A wide range of gifts and marketing tools will be used as promotional material, including action figures, mugs and other items to get people moving.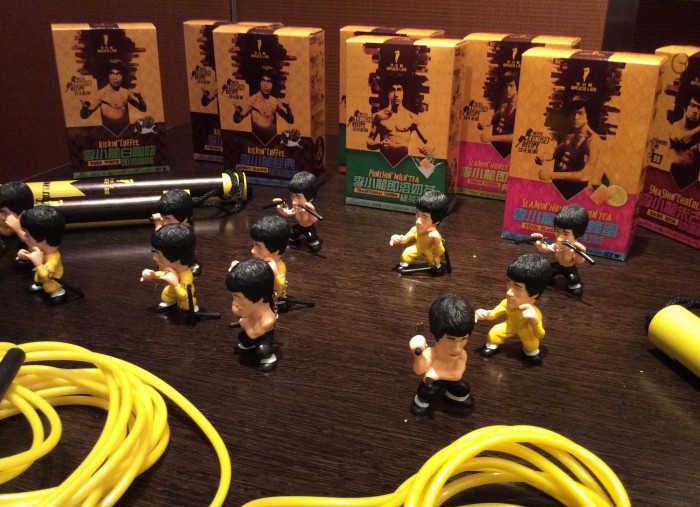 The products will be available in various retail stores, including Wellcome Supermarket, online and will soon be available in 759 stores.