After opening its first overseas store in Nanjing earlier this year, US-based innovative product developer and specialty retailer Brookstone has expanded its footprint to another large city in China.
Located in Xujiahui, Shanghai, the new flagship store opened its doors on 9 June, celebrated with an interactive game featuring the innovative tangram toy manufactured by its strategic partner Zhejiang Happy-Nut Robotics Co.,Ltd.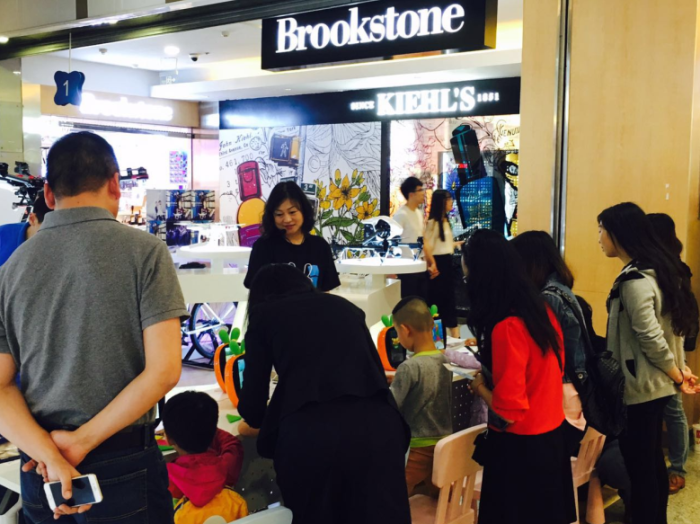 By leveraging augmented reality, consumers can experience the product with their children in a different way.
Following the slogan "Easy Surprise", Brookstone aims to offer people "surprising innovations that make life easier". By adopting a sales model that features an interactive shopping experience, store "associates" become partners, helpers and friends to consumers to create excellent customer experience.