British Airways (BA) has announced its new development plans and strategies in China during a press conference held in Beijing this month.
The airline will expand its services and flights in the China market as well as its partnerships with Chinese local airlines, aiming to position itself as the most preferable airline for Chinese travellers.
Starting from June, the Chinese edition of its in-flight magazine, High Life, will be available on all flights from Beijing, Shanghai and Chengdu to London.
The Chinese edition of High Life will be published on a quarterly basis, exploring the contemporary cultural trends in Britain and China, from shopping to arts to dining.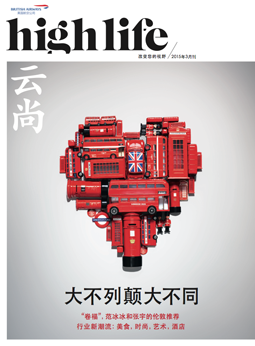 "A key feature of the Chinese edition of High Life is that its contents are genuinely tailored to the Chinese audience, instead of just being translated and adapted from the international edition," said Richard Tams, executive vice president China at British Airways.
"We want to make sure that the stories provide our Chinese customers with relevant, entertaining and useful information for visiting Britain."
Apart from the Chinese edition of High Life magazine,  the airline will further enhance its Chinese-language services onboard and at the airport.
BA will also launch a series of events to celebrate the 10th anniversary of opening its direct route from Shanghai to London.
BA has a presence in China for more than 30 years, now providing direct flights to London from Beijing, Shanghai and Chengdu.
The company has also partnered with local airlines such as Air China, China Eastern Airlines, Hainan Airlines, to provide connecting flight services to the UK and Europe for Chinese travellers.