Released in early November, Burberry's trailer-like Christmas ad, "The Tale of Thomas Burberry" was arguably the first big Christmas ad to make a splash this year. (Read more: Netizens demand a full movie based on Burberry's latest Christmas ad)
But two more big brands have stepped into the arena and made some noise on the internet over the weekend.
One such company, Marks & Spencer, launched a three-minute long Hollywood-style Christmas advert "Christmas with love" last Friday, which features Janet McTeer as the star character Mrs Claus, and tells a heart-warming story of how she makes Christmas complete for seven-year-old Jake.
Since its release some excited viewers have taken to Twitter to praise the advert with the hashtag, #LoveMrsClaus.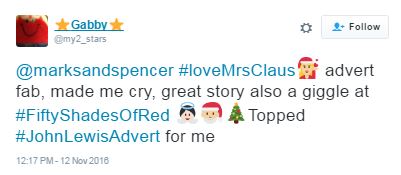 Yet another brand, John Lewis, went for smiles rather than tears with a heartwarming advert featuring Buster the dog and wildlife bouncing on a trampoline.
Which has flooded Twitter with all these spoof of the advert.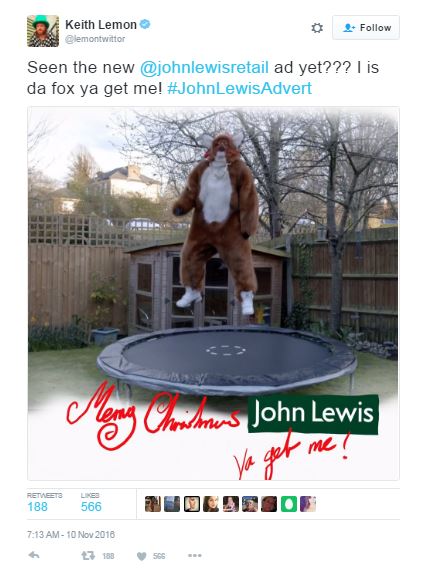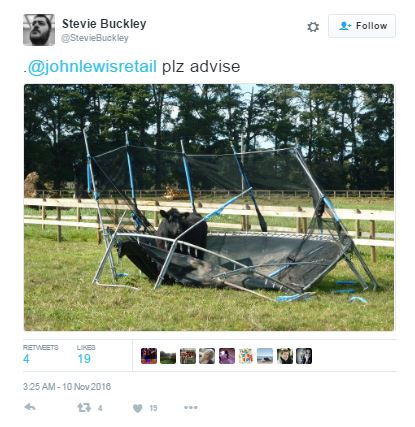 Best of all - this 38-second video brings the past week's US presidential election into the mix.
The trampoline is now the White House, while Hillary Clinton and Donald Trump are now the girl and Buster, all looking to bounce on White House.