OMD China has launched its fourth edition of Transcend, a report that concludes and predicts latest media trends that shape the marketing landscape in China.
Published annually, the report includes findings and insights that help media agencies and brands plan their upcoming marketing strategies.
According to the report this year, brands can expect a tough year as video inventory has been insufficient. On the bright side, non-video branded content has seen a substantial increase, thanks to commoditisation.
Bhasker Jaiswal, managing partner of OMD China, said, "With the ever-changing landscape, increasing competition, the lack of data in certain sectors and further BAT consolidation, the challenges for marketers only continue to rise."
Brands should meet these challenges head on "with stronger confidence and certainty" to future-proof their business for what lies ahead, according to Jaiswal.
The report has four major findings as follows.
1. Insufficient video inventory
With the booming of online video content, conventional television including state TV (CCTV) and provincial TV (PSTV) is suffering from significant rating decline, resulting in brands fighting for prime-time inventory on these channels in order to build reach.
On the other hand, online TV is seeing opposite trends where advertising clutter has risen by 72% since 2013. Furthermore, pre-roll ads have pushed site users to buy membership-based services to skip over advertising.
Brands are mitigating the dwindling TV video supply by moving to OTV. Many advertisers still expect OTV to offset the prohibitively priced inventory on TV, but it is no longer the case in high demand tier 1 and 2 markets. There are chronic inventory shortages in Beijing, Shanghai, Chongqing, Tianjin, Nanjing, and Xi'an. This issue is intensified as many brands choose only to buy from BAT (Baidu, Alibaba and Tencent) video sites, though other video sites have available inventory.
As a result, it is predicted that brands will be having a hard time this year as video inventory will be scarce. The report suggests brands should "compete aggressively" on pricing strategies, or diversifying their buying tactics on top of offering hot programs and prime-time show.
2. Muddled OTT
The report found that OTT (over-the-top) spending in 2017 grew by 160%. The market, however, is yet to mature with much of the tracking in this particular area is still "guesswork", hinting that inventory supply is likely to fluctuate.
The report suggests brands should understand the OTT environment first and test on a small scale before jumping into using OTT as a core part of their media plan.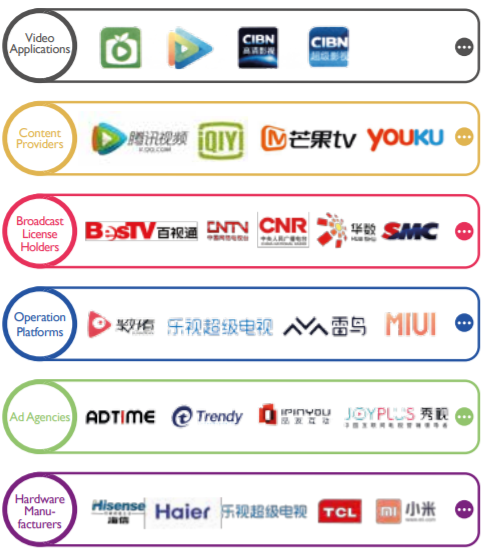 3. Mobile stability
After the consolidation work on online videos, the report saw signs of the mobile app landscape stabilising, with the top 5 video apps making up 95.7% of all video traffic. Video apps, particularly short videos, live streaming, paid music and paid knowledge, can expect changes and spending growth in 2018.
As the report suggests, brands can concentrate their spending in better inventory and creative executions of their hero apps.
4. Content commoditisation
Non-video branded content has seen a staggering increase, flooding the market. Brands should reach out to multi-channel networks (MCNs) KOL management groups to keep in touch with the most popular KOLs at all times.
The report also advises that brands should work with production houses with strong content innovation capability and execution skills to create high quality content.