It is Mother's Day once again and brands are kicking off their numerous Mother's Day ad campaigns and promotions.
While there are some really great ad campaigns and promotions out there, here are some brands we felt should maybe have given Mother's Day a miss:
1. Marie France Bodyline
Because nothing says Happy Mother's Day than a suggestion that Momma is getting a little... chubby. Why not get her a nice slimming session and plan her diet?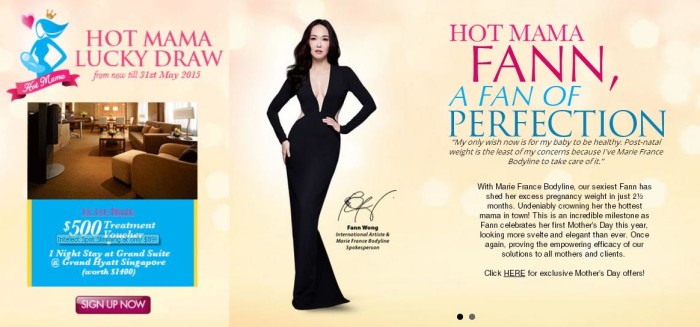 2. McDonald's, PizzaHut and KFC:

After you have adequately made your mother feel insecure with the slimming session, why not treat her to a bucket full of fried chicken and a greasy pizza slice and beefy burger?

I don't know about you, but growing up, my mother was highly against stuffing our faces with fast food. I doubt buying her an order of McD's or KFC's takeaway for the big day would sit well with her either.

(function(d, s, id) { var js, fjs = d.getElementsByTagName(s)[0]; if (d.getElementById(id)) return; js = d.createElement(s); js.id = id; js.src = "//connect.facebook.net/en_US/sdk.js#xfbml=1&version=v2.3"; fjs.parentNode.insertBefore(js, fjs);}(document, 'script', 'facebook-jssdk'));

">
This Mother's Day; spend a little, share a lot.

Posted by McDonald's on Friday, May 1, 2015