Opportunities from the "Golden Week", the Chinese national seven-day holiday commencing on October 1, could be huge if you are trendy enough to capitalise on it.
The Body Shop, for instance, rides on coattails of the international traffic by bringing Alipay, the payment app ran by Alibaba's affiliate Ant Financial, to three of its key London stores in October, a report published by The Retail Gazette showed.
The L'Oréal-owned brand's new service will allow thousands of Chinese shoppers to pay for their shopping via China's biggest digital transaction service, using the Scan Alipay App.
Body Shop UK's general manager Simon Coble said the brand wants to elevate the shopping experience by offering a simple and secure payment such as Alipay. "We already have Chinese speaking beauty assistants and product translations, so we believe the convenience of accepting Alipay will offer a truly holistic experience for the Chinese shopper – and Golden Week is the perfect time to launch," Coble told the The Retail Gazette.
Last year, the UK welcomed 250,000 Chinese tourists during the Golden week, up 45 percent from 2014, and the weak pound is expected to tempt even more tourists to make the trip this year.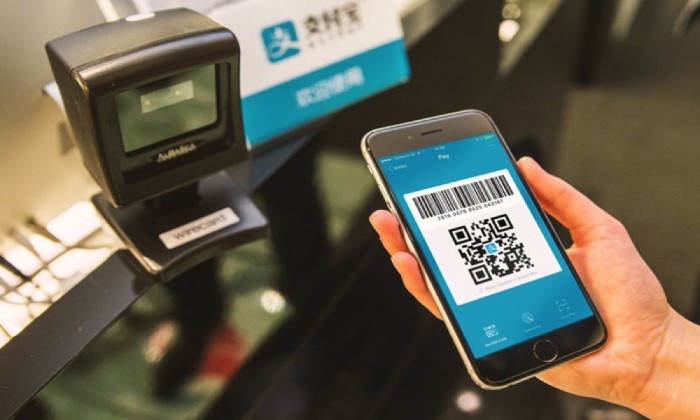 As more brands recognise the value of Chinese Alipay users, the payment app may be able to take advantage of the increasing number of Chinese tourists who are spending more to push into Western markets.
In April, Sabrina Peng, president of Alipay International, told CNBC that the company was targeting two billion people within the next five to ten years, not only in China but other countries as well.
Last week, Alibaba also announced that it will launch Alipay on October 13th in Hong Kong.
Douglas Feagin, senior vice-president and head of international business at Ant Financial Services Group, said the company will focus on expanding merchant acceptance of Alibaba's flagship Alipay service in Hong Kong, and aims to sign up 8,000 local merchants before the end of the year.
Starting from September, the AliPay service will be available in more than 600 Watson retail outlets in Hong Kong and some 100 stores in Ocean Park, the e-commerce giant said.