Grace Lau, marketing manager at Shiseido's Masstige Business Division who works on cosmetics brand Majolica Majorca, shares her take on social media marketing in the beauty industry today.
"Content marketing has experienced enormous changes in the past few years.  In the past, brands leveraged digital as a platform to communicate product features or special promotions," Lau said.
"Today, our audience is looking for more lifestyle-driven content with personality, which really speaks to them."
To produce this content and build up the brand's personality requires brands to put more effort into brainstorming interesting angles and story lines to build this brand personality, which can in turn connect with product features in soft-selling ways.
Majolica Majorca, which targets young women, spends half of its digital marketing expenditure on social media content marketing.  Facebook and Instagram are its primary platforms because it believes they are the most mature platforms with the most extensive reach in Hong Kong right now.
An example of a recent social media campaign by the brand is its crossover campaign with local designer Lilian Kan whose illustrations were used by the brand in a social media contest.  Users were asked to guess which celebrity or singer Kan is portraying in a series of original illustrations.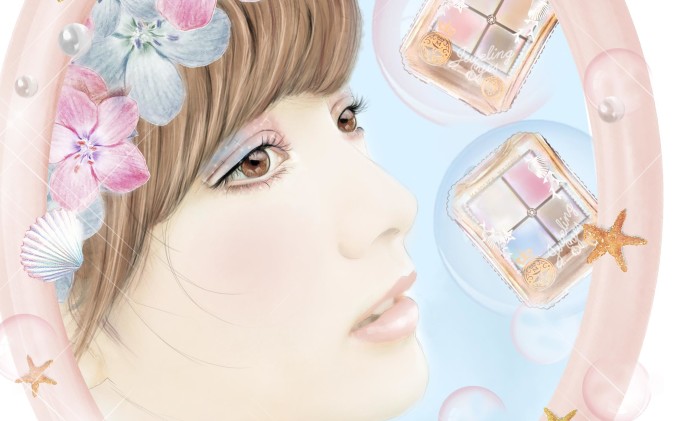 This was paired with a special promotion where if consumers spend at least HK$180 on the brand's products in SaSa stores, it will give the customer a free notebook with a cover featuring one of Kan's illustrations.
"We no longer look for just a pretty face to endorse our brands.  Instead, we want to collaborate with key opinion leaders like Lilian Kan who can tell our story and connect with our audience," Lau said.
The brand currently focuses its digital marketing strategy on branding rather than e-commerce, which arguably offers a more traceable and direct link between campaign and ROI.
Lau said, "Since stores in Hong Kong are very accessible and consumers are very keen to try out cosmetics products before they purchase them, we believe the focus of our current digital marketing strategy on branding is still valid at this stage."