Banyan Tree Hotels and Resorts is known for its luxury hotels around the region.  But in addition to its Angsana and Banyan Tree hotel brands and Banyan Tree villas, the hotel group has been adding smaller high-end holiday homes to its portfolio of products under its Cassia brand since last June.
For David Spooner, VP of sales and marketing at Banyan Tree, brands develop organically over time.
"Brands aren't things you plan – sometimes they simply fall into place.  Strong emotion, passion and character are attributes of most successful brands," Spooner said.
Unlike Banyan Tree villas, Cassia homes are one- to two-bedroom units.  The Cassia brand belongs to the extended stay category, a cross between hotel, serviced apartment and home.
Located in areas surrounding city centres, Cassia homes are priced as a cheaper alternative to Banyan Tree villas to tap into the growing middle class in the Asia-Pacific and millennial children of customers who already own Banyan Tree homes.
The hotel group markets its Angsana, Banyan Tree and Cassia brands separately, with no cross-marketing activities.
"Different brands fulfill different purposes – you see this in smartphones and cars.  For example, there's the BMW and the MINI cooper," Spooner said.
He added while the Cassia brand might be seen as targeting millennials, the company segments customers by behavior rather than age.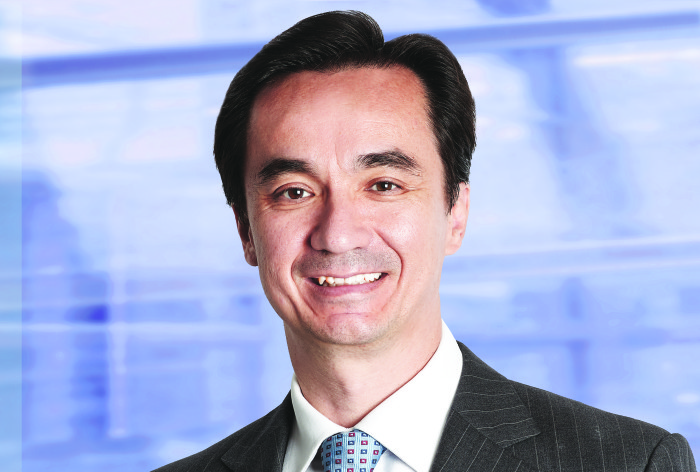 The launch of the Cassia brand is part of a strategic global expansion plan for Banyan Tree Group which plans to grow to 66 hotels and resorts, 117 spas and 115 galleries across 33 countries by 2017.
So far, confirmed destinations for Cassia properties are Phuket in Thailand, Bintan in Indonesia, Beruwala in Sri Lanka, Gold Coast in Australia and Lijiang in China.
Excluding Cassia properties, Banyan Tree Group currently manages or has ownership interests in 37 resorts and hotels, 67 spas, 77 retail galleries and three golf courses.
The first Cassia property was launched in Phuket, in resort areas near an Angsana hotel and it will open in Q3 of this year.
The Cassia property in Bintan is expected to be completed and operational by late 2016 or early 2017.  It was announced to be up for sale at a roadshow in Singapore last month.
"Indonesians are becoming very sophisticated and have an accelerated appreciation for quality design.  The customers there also have a very international outlook," Spooner said.
Cassia Lijiang is planned to open its doors in Q4 of 2017, with China being an enormous growth market for the hotel group.
While many in the luxury sector across multiple industries are targeting developing markets where there is a growing middle class and increased demand for luxury goods, Cassia properties will also be built in mature markets such as New York and London.
Spooner said, "There is a growing desire for Asian brands in the West.  For example, we have seen plenty of demand for Japanese brands like Uniqlo and Muji.  That kind of interest is present."
Many Cassia properties will be located next to Angsana hotels.
"Building Cassia properties adjacent to Angsana properties gives us economies of scale and allows us to maximise the use of Angsana infrastructure," Spooner said.
Digital marketing for the three brands
Banyan Tree launched a mobile-responsive website for Banyan Tree hotels and villas in September and for Angsana in October, incorporating left and right swiping.
A similar website will be built for the Cassia brand.
Previous websites were only available in English and Chinese.  The hotel group plans to launch the Banyan Tree and Angsana websites, digital banner ads and send confirmation emails in nine languages.
"It's a lot more work but it means we don't treat all guests the same – we offer different experiences for different guests," Spooner said.
The company also opened an account on WeChat in early 2014 to reach audiences across the region, primarily in mainland China and Hong Kong. An example is the group's Breath of Fresh Air campaign on the platform.
Spooner said, "Fresh air is something that you can't buy in many cities and this rides on the trend towards health-consciousness among our guests."
Another type of content that Banyan Tree posts on Pinterest, Weibo, Instagram and Facebook are photographs taken by staff members of hotel guests, or encouraging guests to share stories and photos by offering hotel stays as incentives or prizes.  This spreads word-of-mouth about the group's hotels.
Its social media platforms are managed centrally by one team rather than in a decentralized way.
Digital will remain a core part of the marketing mix for the Cassia brand.
"We place very few print ads for Cassia – it will mostly be content marketing and spreading word-of-mouth on digital and social media," Spooner said.