An Ambi Pur ad is inspiring a game of Spot-the-Difference on social media.
The ad in question has been making the internet rounds for its sloppily edited content.
At first glance, it was hard to tell what exactly was unsettling about the image. The caption, which loosely translates to,"Bring home the taste of Aidilfitri (Hari Raya), not the smell of food," may cause pause from its rather unelegant phrasing. Do you mean the smell of food? Or the stench of food?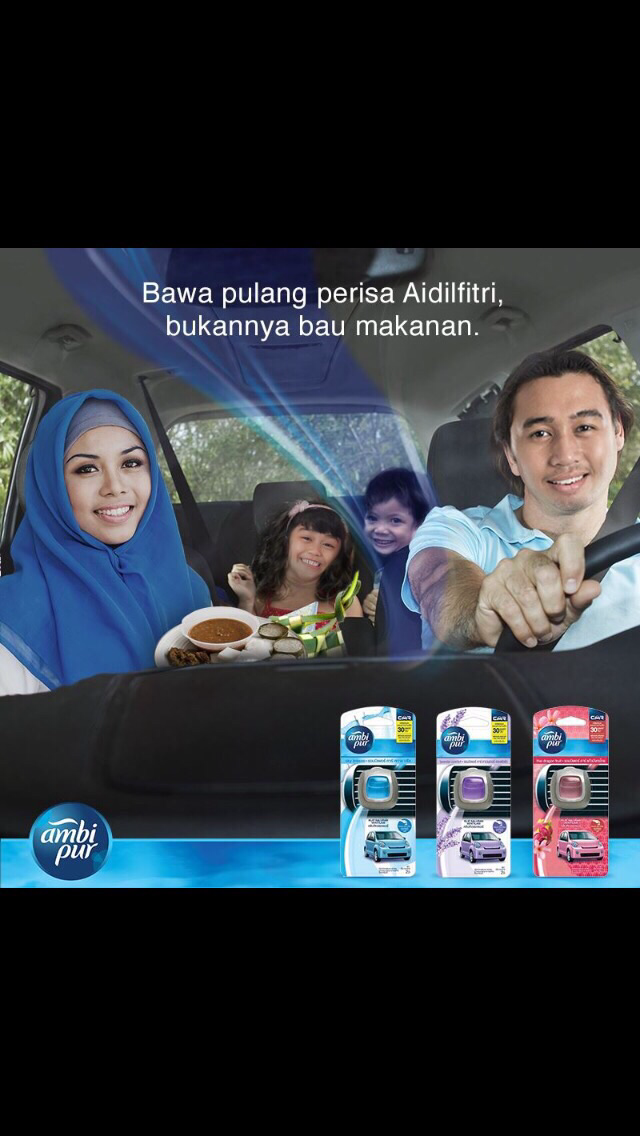 However, the more alarming fact only came to light when some consumers drew a comparison between the Ambi Pur ad with another image. The ad appears as though the "creatives" have simply slapped on Malay faces on to the original image, which features a Caucasian family, to create the ad.
This sloppy Photoshop work was quickly criticised on social media and has been removed from the brand's Malaysian Facebook page, with users asking why the ad was taken down from Ambi Pur's Facebook page.
UPDATE: A P&G spokesperson has issued the following statement to A+M:
"We are aware of the discussion about our Ambi Pur Ad posted on our Ambi Pur Facebook Fanpage. We do welcome all feedback for our future marketing activities. Nevertheless, we mistakenly posted the photo as seen on the page and then withdrew the ads after we have found out that it was posted. We will ensure that the posts and photos will not be mistakenly posted on our page in the future."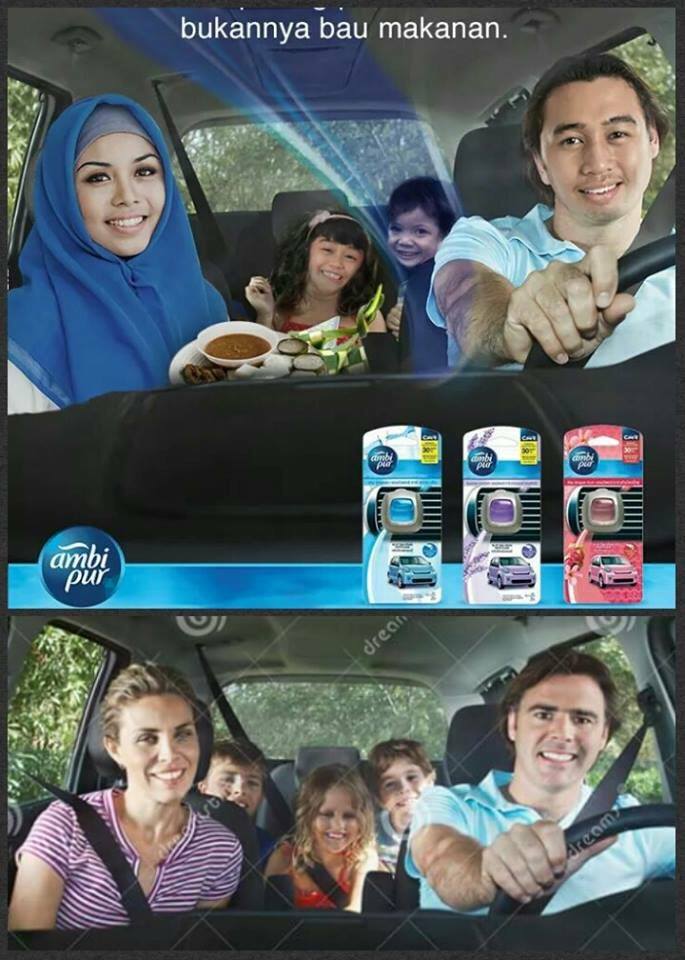 Still, it didn't stop Facebook users from re-posting the image, with many commenting on the nixed ad while others criticised the unoriginality of Ambi Pur's ads that have rolled out for Hari Raya.
In the post below, one user asks where the originally posted ad had gone: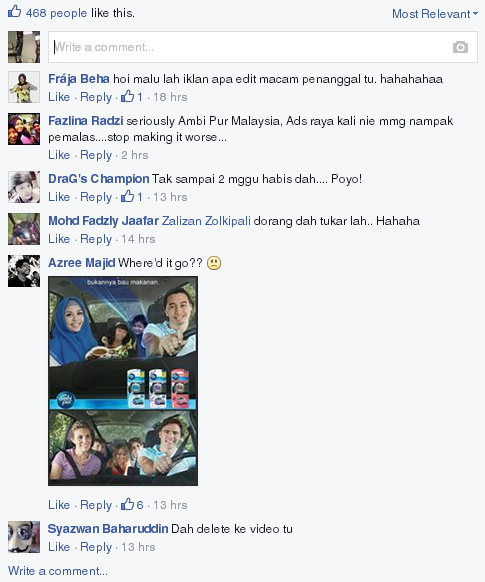 Here is the replacement ad:

" data-width="500">

">

Ke mana saja anda pergi Hari Raya ini, Ambi Pur sentiasa mengiringi anda.

Posted by Ambi Pur Malaysia on Sunday, July 12, 2015