Women's activist group AWARE's has launched its annual Alamak! Award, "honouring" or rather, calling out instances of sexism over the past year. This year the award show has four nominees, with Scoot and Goldheart Jewellery on the list.
Scoot has been shortlisted for its recent campaign where it claims to be "better than your girlfriend" because it "knows when to be quiet", "when to give you space", and "can handle all your crap". Plus, it "always spares a thought for your wallet".
Check out the ads:
[gallery link="file" ids="57056,57057"]
On the microsite which was especially created for this award, AWARE said:
"Perhaps Scoot thinks gender equality means applying insulting gendered clichés to all, because a recent ad declares Scoot to be "better than your boyfriend", too. Scoot will "never make you feel insecure", doesn't "mind if you come with baggage", and is "in it for the long haul". So all you unresponsive, commitment-phobic men, watch out! Scoot is swooping in to steal away your needy, complicated girlfriends."
Meanwhile, Goldheart Jewellery made it to the list for its sexist International Women's Day messages.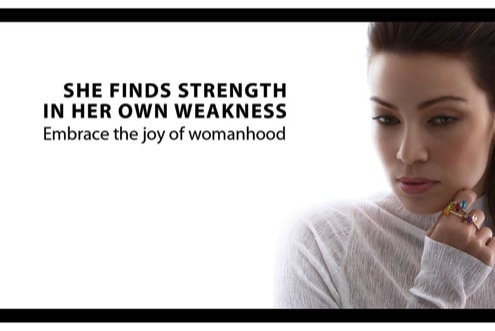 The campaign runs with the tagline "She finds strength in her own weakness. Embrace the joy of womanhood".
An accompanying message on Goldheart's Facebook page said: "There may be challenging days but always remember that you are a woman who finds strength in her weakness."
"Goldheart Jewellery wants women to "embrace the joy of womanhood" – where "womanhood", and female "strength", are apparently found in our universal "weakness" for diamonds and gold," said Aware on the site.
Also making it to the list this year is defence lawyer Suresh Damodara who argued a case for a rapist saying that these women did not suffer "the usual trauma" of rape because they were unconscious when the assault took place – having been drugged by the rapist. Meanwhile, Dr Lim Tit Meng – chief executive, Singapore Science Centre made it to the list for an email he sent out where he elaborated "why not many women can have the stature to hold the highest position".