This is sponsored post by Kadence.
One of the focuses of Singapore's SmartNation initiative is the financial services industry, and within that, there is a focus on payments – which inevitably means a shift towards a cashless society.
It is a topic Kadence has been looking into recently, not just because of SmartNation, but also because of the remarkable numbers coming out of another smaller country that begins with an "S" - Sweden. The Nordic nation is well along the cashless curve, in fact 900 of the 1,600 bank branches in the country no longer carry cash. Only 20% of shop transactions are completed with cash in the Nordic nation compared to an average of 75% in the rest of the world.
A large part of the transition away from cash was facilitated by the development of a smartphone app called Swish that was done in conjunction with all of Sweden's major banks. Nearly half of the country's population now use Swish, it works in real-time and allows you to pay a friend for your share of dinner as easily as handing over cash.
When Kadence recently conducted a survey of 1,000 Singaporeans on the topic we asked specifically how secure they would feel sending and receiving money via a smart phone app, barely half (53%) said they would feel some degree of security while nearly one in 10 said they would not feel very secure.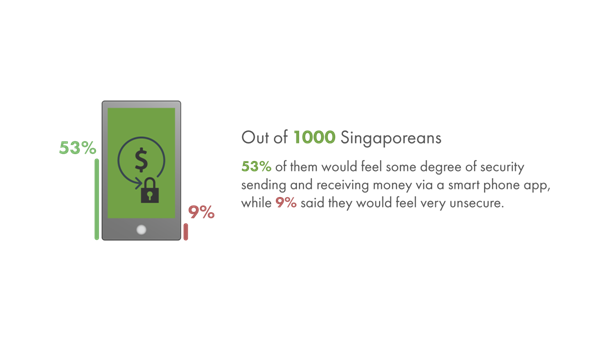 The arrival of "Pay Now" as Singapore's answer to Swish will likely quickly change those feelings about security as people get accustomed to moving money with a thumb print and a couple of swipes of a finger. In a market such as Singapore this may prove to be the tipping point, not least because it doesn't leave cash heavy industries (such as hawker markets for example) behind or force them into a merchant or card company relationship that they may not want.
The adoption of these mobile payments solutions will be a big step in the journey towards a cashless society. There are questions to be answered along the way of course, particularly around privacy when nearly every transaction you make leaves a digital footprint. But the move towards cashless comes with some interesting side potential benefits,  according largely to academic predictions, such as declining crime with selling drugs, stealing cars and robbing banks being traditionally cash heavy industries, not things synonymous with Singapore, but Low Crime does not mean No Crime!
It will then be interesting to see how far we go with how we use our mobiles. In our survey more than 4 out of 5 people (86%) were happy to use the mobile to present an event ticket or use public transport. However when we asked about using your mobile to unlock the door of your house or start your car less than a third (30%) were on board.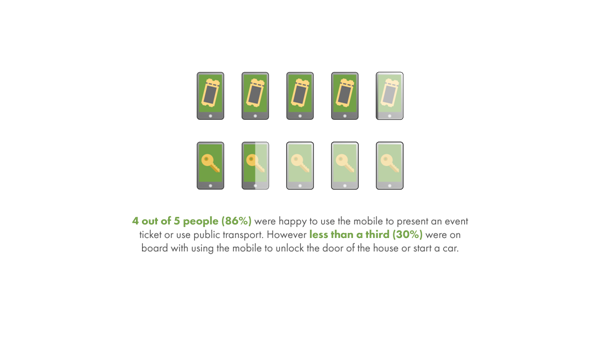 However, once we get comfortable using our mobiles for habitual tasks, we can start to imagine the next phase in mobile behaviours. A future where our phone becomes our wallet, loyalty card, ID, MRT card and condo key! From that point, it is not much more of a stretch to do away with the phone as well. All of that personal (digital) information can be loaded on to a tiny micro-chip that is inserted beneath our skin. "Pay wave" will never get more literally accurate.
And in case you are wondering, we did ask people in our survey about the prospect of having a micro-chip in their bodies… 30% of us in Singapore were up for it already!
The writer is Philip Steggals, managing director of Kadence International.