Collectible banknotes are nothing new. So how can make the banknote extra special to collectors? Adding a marketing gimmick that makes up part of the banknote may be your answer.
HSBC's HK$150 bills, which are available for ordering starting today, have exactly that type of built-in gimmick.
By downloading the HSBC 150 mobile app and scanning the HK$150 bill with your smartphone, you can view an augmented reality (AR) video of how Hong Kong's city scenes have evolved over the past 150 years.
The HK$150 banknote marks the 150th anniversary of HSBC. Stuart Gulliver, group chief executive at HSBC, added that it represent's HSBC's commitment to Hong Kong's past, present and future.
[gallery link="file" ids="86877,86878,86859"]
The bill has a total of eight security features. Being able to summon up the AR video by scanning the bill with your smartphone does not count as a security feature.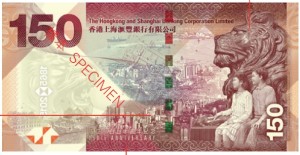 The mobile app also allows you to scan graphics at the back of the bill such as the iconic HSBC lion sculpture and listen to an audio recording about it.
Those without a bill can view 3D visualisations of three historic HSBC buildings and the bank's current headquarters in Central, which can be rotated 360 degrees and the user can zoom in to see the architecture in greater detail.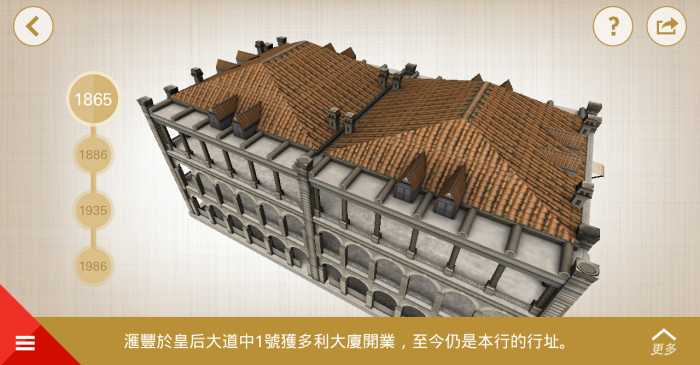 [gallery link="file" ids="86903,86904,86905"]
Scenes of the city in the 19th century ride upon shared memories of Hongkongers and serve as a kind of emotional branding.
"These collective memories evoke powerful emotions in Hongkongers, helping enhance HSBC's relationship with the customer," said Samson Sin, co-founder of Cherrypicks Alpha, the agency which produced the AR video and created the HSBC 150 mobile app functionalities.
He added that marketers who are thinking of using AR technology in their work need to strike a balance between design and user friendliness.