Ogilvy & Mather Hong Kong has created the "Any hour Happy Hour" for Kronenbourg 1664, a campaign that aims to give busy, working professionals in Hong Kong the flexibility to create their own Happy Hour - no matter the time.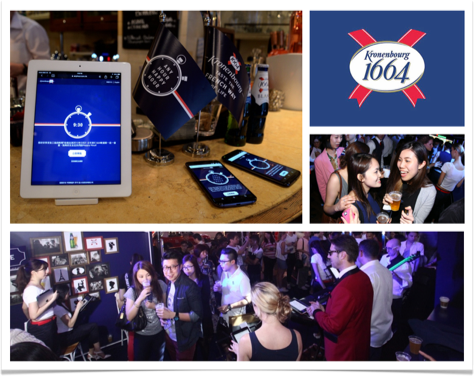 As part of the campaign, FevaWorks Solutions has launched anyhour.com.hk, a site that allows people to put their work-life balance into their own hands and arrange a happy hour whenever they like, at any of the 60 participating bars in Hong Kong.
Running throughout May, "Anyhour Happy Hour" coincides with Hong Kong's Le French May festival, which celebrates traditional French art and culture.
In keeping with the French way of life, the campaign will also include a series of French-style pop-up bars – or soirées – at four bars and restaurants across town later in the month. Several restaurants will also offer a range of distinctive French dishes to go alongside Kronenbourg 1664 Lager or Blanc.
To further support the Kronenbourg 1664 campaign, media agency, OMD Hong Kong, facilitated a partnership between the brand and Spotify to connect with consumers and convey brand messages by giving unpaid users ad free music for 6 hours straight, from 06:00 to 24:00.
Run from 11 to 15 May, this partnership will allow Kronenbourg 1664 to maximise its reach to target consumers via Spotify's unique platform.
"It's no fun having to miss out on Happy Hour with friends, especially in Hong Kong where many people work hard and have long hours. We want to give everyone the opportunity to strike a better balance between work and play," said Candy Yip, brand manager at Kronenbourg 1664.
"As a brand, Kronenbourg 1664 represents French passion and sophistication, this campaign also aims to bring a French flavour to Hong Kong that locals can enjoy at their leisure."
Paula Fisher, director at Ogilvy Public Relations, added it is a well-established fact that Hong Kong people rarely get out of the office in time for happy hour.
"So we wanted to offer them more flexibility by letting them choose their own happy hour, whatever the hour."