Allianz Malaysia made a cheery debut as it unveiled its new head office at Menara Allianz Sentral in Kuala Lumpur.
Guests were treated to a surprise flashmob performance by some 100 Allianz Malaysia staff who performed six-minute mash-up songs at the grand opening.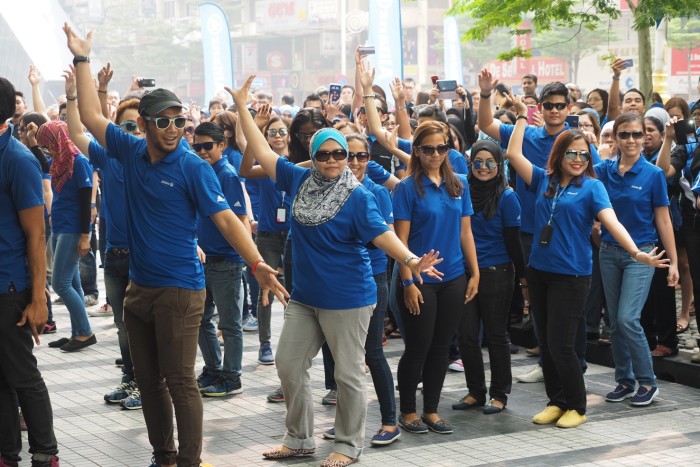 The opening of the new head office also coincides with the launch of Allianz Malaysia's newly revamped website. The refurbished website is fully customer focused with emphasis placed on Allianz products on top of as well as giving visitors easy access to key information such as e-payment, claims and getting in touch with customer service.
The company's growth has been steady on all fronts with its workforce growing from 1,284 to 1,800 in 13 years. Allianz has 38 branches nationwide and approximately 15, 500 agents serving approximately two million customers.
This was followed by the ribbon cutting ceremony officiated by chairman and non-executive director of Allianz Malaysia Berhad Razali Bin Ismail and independent non-executive director of Allianz Malaysia Berhad Rafiah Binti Salim.
Zakri Khir, CEO of Allianz Malaysia Berhad and Allianz General Insurance Company (Malaysia) Berhad said in his opening address: "We began operations in 2002 and it amazes me to see how far we have come today. For Allianz, our customers have always been in the center of it all. And this website highlights the importance we place in serving our customers well. And we will continue to do so in years to come because that's just how we operate, it's in our DNA."