While in the past three segments we have told the love stories of folks in the industry, in this segment of All in the family, we take a little twist and feature siblings Jacqui Lim (CEO of Havas Media Singapore) and Ryan Lim (founder of QED Consulting).
Both prominent in their own fields, the two have extremely different styles when it comes to managing their respective teams. Nonetheless, collaborations have become a constant for the duo. We sit down with the duo to hear their story and find out what family dinner conversations are really like in their households.
In case you were wondering, Ryan is the older of the two.
Read also:
All in the family: Sonya Madeira and Rahul Welde
All in the family: Valerie Cheng and Farrokh Maddon
All in the family: Marie Gruy and Greg Clayton
Marketing: What was your relationship like when you were growing up?
JL: We had our fair share of fights. We have very different personalities. But there were only two of us so, at the end of the day, he was always the protective older brother. When I was in primary school and I got bullied, he stood up for me and got angrier than I did and got into fights to protect me. But naturally, being siblings we still fight at home. Even now, we still do!
RL: We have very different personalities. I am a hoarder so I will eat things slowly and take my time, but Jacqui would finish hers and then eye mine! Take for example a Swiss roll, I would eat the outside and work my way in. But for Jacqui she would eat the inside first and work her way outwards.
JL: Growing up, we were complete opposites.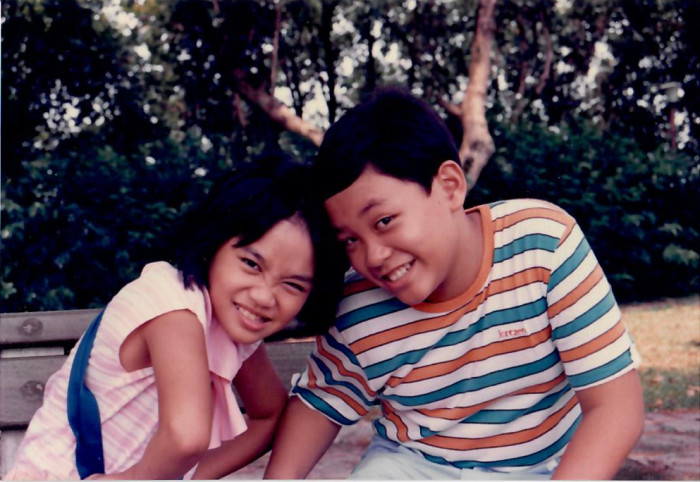 Marketing: Ryan, are you still protective over Jacqui?
RL: Yes of course.
JL: He is always reminding me not to work too much.
Marketing: Were you competitive growing up?
JL: I don't think so. Fortunately, we did okay – I would think! We weren't one of those siblings who had great disparity in their performance that causes a lot of tension. For us, we were pretty much similar in academics so it was okay. In a way, he influenced me. When I saw him performing in ACS, I was enamored by the performance.
RL: We were both in the same ECA. We were in the band.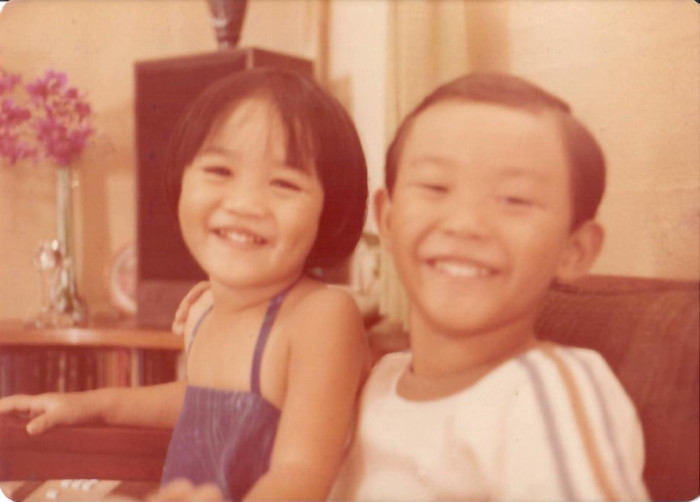 Marketing: Are you competing now given how digital and media are converging?
JL: The good thing is he is still more of a specialist. While we do have specialist services, media planning and buying is still our bread and butter. There are times we have collaborated to enter new business pitches. In the event that we do compete, we are matured enough to say "May the best man win."
RL: So far we haven't really bid for the same business because our roles are very different. Mine is more process driven rather than actual execution of the campaign. In fact we mostly work together because we complement each other rather than compete.
Marketing: Any client projects that make you really proud? Do you let clients know you work together?
RL: Anytime we work together we are proud.
JL: Ryan and his team work together mostly with social and content team at Havas but I am not too hands on when he is there. Because we are siblings, we declare quite openly to the agency and clients. So everyone knows. To keep things at arms length, I tell the teams to negotiate with Ryan directly and if there are any problems, only then do they surface it up to me. This is to ensure we are more objective.
RL: Both our teams have mutual respect for each other and there is a recurrence of work. That is the hallmark of a good relationship –recurring work.
JL: Yes, thankfully no fights have broken out so far!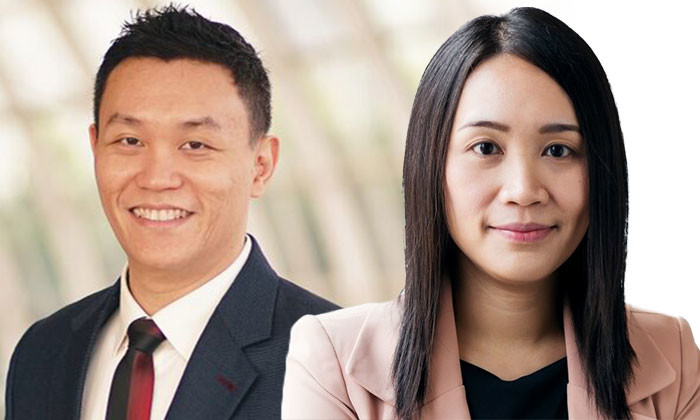 Marketing: Who entered marketing first?
JL: It was me. But I didn't influence him at all.
RL: Yes, it was her who entered first. When she broke into the industry, I was still with Nokia in the digital tech field. So I was at the other end of the spectrum before digital and marketing met.
Marketing: What made you join marketing?
JL: I was always intrigued by it. I started out in accountancy. But I knew I wanted to do something more creative. Accountancy wasn't suitable for me so I had to venture into the industry and see what was right for me.
RL: I loved games so I was in the earlier stages of gaming during the dial-up internet days. So from gaming, I started to move to digital and then it all started to connect. So rather than infrastructure, I concentrated on utility standpoint. Hence coming into the marketing world, I had no legacy issues. Since I didn't understand it, I wasn't held back by it. I was challenging the norm by accident without knowing the rules and players. That helped.
Marketing: Do you discuss ideas?
JL: Yes, when something happens in the industry, be it gossip or trends we will of course discuss at the dinner table. But usually we get stopped by the "non-marketing" people in the family like our parents and spouses.
RL: They tell us to finish dinner and go to the other room to talk.
Marketing: Do your families understand what you do?
JL: Conceptually, they broadly know we are in advertising, media and digital. But if you drill down and ask them, I doubt they do.
RL: It took many years for our mom to understand what I do. For Jacqui to explain it was easier because hers was advertising and media but for me to explain gaming, it was hard. She thought I was going to work in Sim Lim to sell games. But now she she knows I do consulting. I took many years to explain to our parents what I do. But now I am essentially their tech support.
Marketing: Who is bossier at home?
JL: We are both alphas.
RL: The variety of alpha is different but yes, I agree. We are both alphas.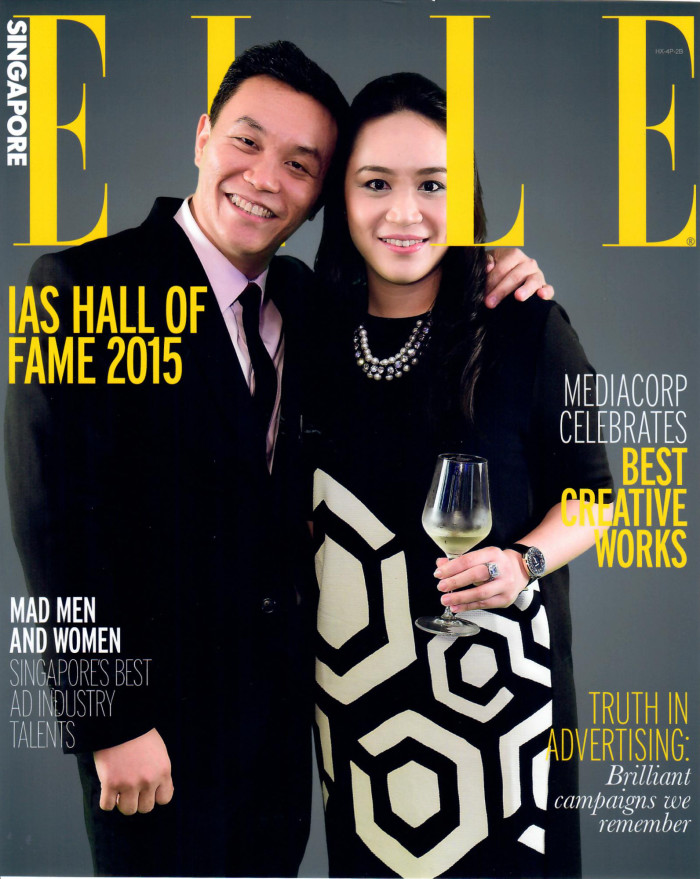 Marketing: How are your management styles different?
RL: I am blunt. She is loud.
JL: That's true. I am a bit more diplomatic where as he is direct and can be harsh at times. But he runs a tight ship and his team is very close to him. So it is very absolute and there is very little grey for Ryan – its either you make it or you don't. I think he can be a little bit harsh sometimes. For me, I think I try to match someone's strengths to their capabilities. Not everyone is meant to be a star but its about finding the right role. Ryan's ship is tighter and every person counts but I have flexibility to put my people in different roles because it is a bigger organisation.
RL: She pulls people over and fits them in the right role. Whereas for me it's a push factor.  I am a dreamer until provoked.