How would Picasso, Matisse and Da Vinci paint you with their brushes?
As online payment has become more sophisticated, going from security passwords to thumbprints and biometrics, Alibaba's Alipay teamed up with DDB China to launch a new campaign titled "Who Art You" to showcase its cutting-edge face recognition technology.
The agency created "Who Art You", a mobile game where users can log into the Alipay app, take a selfie and have the system automatically identify three famous paintings out of 2,000 within three seconds.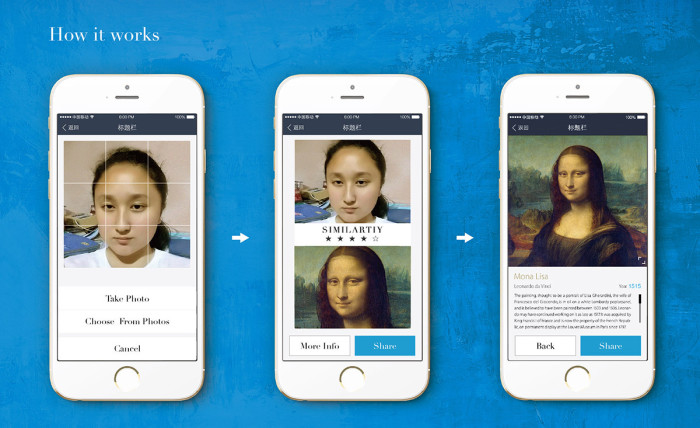 In addition to "Who Art You", DDB also launched the "scan your face to login" function for Alipay, bringing face recognition technology into users' everyday lives.
"Compared with other verification methods, face recognition is more convenient. DDB China has turned technology into art that engages consumers. This is not a traditional app, it's a sophisticated piece of art," said Chen Jidong, head of biometric technology team of Alipay.
"Biological identification will change the way we interact and transact. We wanted to explore what the future of mobile platforms look like. Face recognition provides strong multifactor security with a seamless user experience. 'Who Art You' shows how we can use technology and art to engage consumers in a clever and relevant way," said Twelve Tong, vice president of DDB China Group.
Credits:
Chief creative officer: Tim Cheng
Executive creative director: Adams Fan
Senior copywriter: Jana Chen
Group head: Rebecca Liang
Senior art director: Allen Wang
Designer: Zhang Lei
Account director: Hu Lei