Hong Kong people think they know Asia. But how well do they really know Asia?
In a new campaign for AirAsia called "Find Your Asia," launched this month, its agency J. Walter Thompson has challenged Hong Kongers – who are some of the most cosmopolitan people anywhere - with a series of fill-in-the-blanks questions.
For example, an outdoor display at a bus stop challenges commuters: "In Phuket, James Bond Island has a huge reef rock shaped like a ________." The answer – cabbage – can be found on Facebook. Or: "Johor Bahru is home to the first _______ in Asia." Answer: Legoland.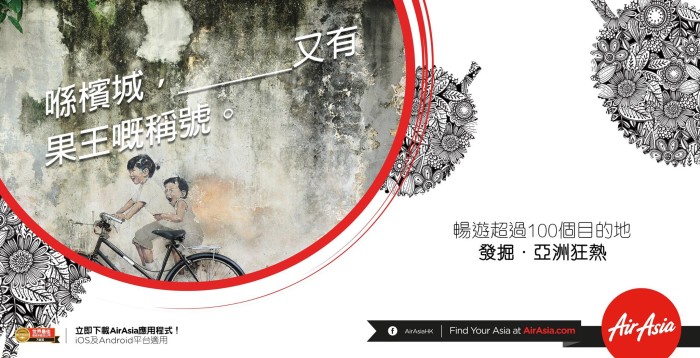 The work spans airline's social media and out-of-home platforms.
The message of "Find Your Asia" is that Hong Kong has a world of new and unusual destinations at its doorstep waiting to be explored.
"We're thrilled to be working with this exciting, iconic Asian brand in this highly competitive market," said Dennis Lam, general manager of J. Walter Thompson Hong Kong.