Air China has withdrawn its in-flight magazine Wings of China after a passage told tourists to take "precautions" when visiting ethnic-minority areas in London.
The original article read: "London is generally a safe place to travel, however precautions are needed when entering areas mainly populated by Indians, Pakistanis and black people."
It also warned tourists should not go out alone at night, and advised "females to always be accompanied by another person" when travelling.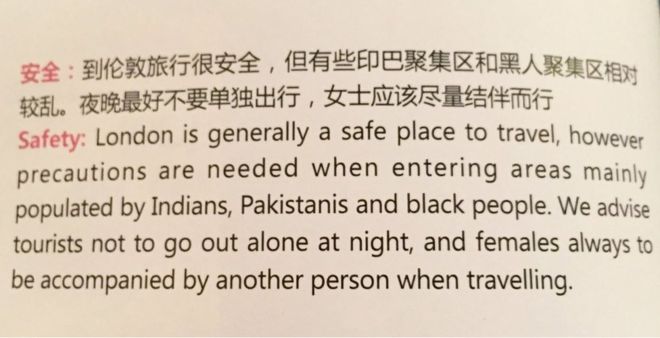 The magazine was distributed on Air China flights in September.
Air China Media, which publishes the Wings of China magazine, said it wished to apologise to "readers and passengers who are feeling uncomfortable".
It explained the incident was due to an editorial mistake, which is at odds with the article's initial intent to promote London's beauty and has "caused misinterpretation by some media and readers."
It added: "This inappropriate description… was purely a work mistake by the editors and it's not the magazine's views."
"We will immediately recall this entire issue of magazines and draw lessons from this incident."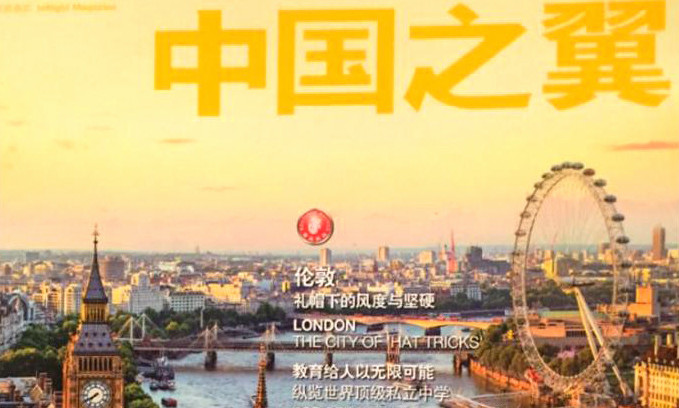 The travel advice caused outrage in London, where lawmakers called for an apology from the company, which is one of China's biggest airlines.
London lawmaker Virendra Sharma, who emigrated from India to Britain in the 1960s, wrote to the Chinese ambassador to the UK to demand an apology, according to the BBC. "I am shocked and appalled that even today some people would see it as acceptable to write such blatantly untrue and racist statements."
At a regular daily press conference today, China Foreign Ministry spokeswoman Hua Chunying told reporters that she had read Air China's statement, but didn't know much about the situation. However, she does know that China is against racism:
"I want to stress that the Chinese government upholds equality among all ethnic groups and opposes all forms of racial discrimination. This position is consistent and clear," she said.
On Chinese social media, most commenters expressed bafflement at the backlash.
In a common refrain, one user of Weibo platform asked: "This is just stating the truth — what is there to apologise about?"
It's not the first time Chinese businesses have been criticized for being tone-deaf over issues of race and ethnicity.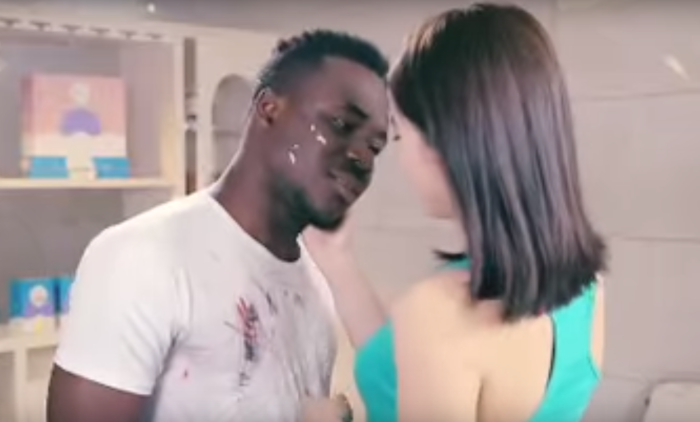 In May, an online detergent ad, which shows an African man coming out of the washing machine as a "whiter" Asian guy, triggered criticism.