Air Asia has reportedly flown 42.61 million passengers in 2013, up 25% from the previous year (34.13 million).
The brand implemented some different marketing tactics in 2013, which to say the least, are probably responsible for its international exposure in target markets.
Let's relook at the unconventional marketing moves that Air Asia has made that contributed to its growth.
In May 2013, the airline enrolled Sir Richard Branson to dress as a flight attendant and serve founder Tan Sri Tony Fernandes, after the former had lost a bet. The story gained international coverage.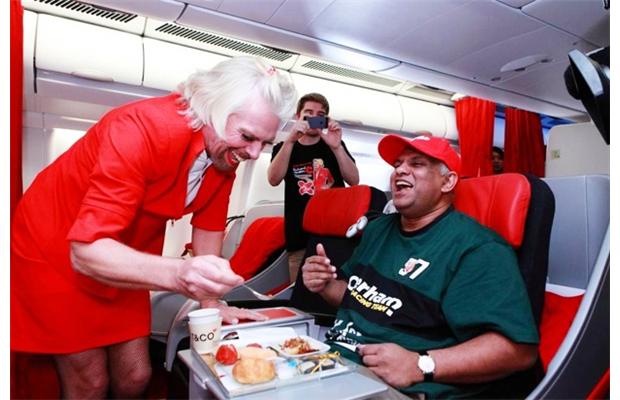 Destinasi Cinta Bersama AirAsia flew celebrity couples to different Air Asia destinations to feature the highlights of the location. The episodes were aired on Astro Ria.
The Apprentice Asia hosted by the brand's founder, Tan Sri Tony Fernandes, from what can be seen was an effective marketing move. Celebrity association with a brand is not uncommon, especially since Fernandes has become a local hero of some sort for making travel affordable in the country. The airline used the show as an opportunity to showcase its brand.