To further increase its social media presence, A.S Watson has teamed up with Tony Electronic (東尼電機), a popular Hong Kong artist who shares innovative yet wild ideas and inventions on his Facebook fans page.
For a 175 years old heritage brand, connecting to a local and funny creator reflects its aim of igniting the creativity of Hong Kong people.
In each illustration, Tony Electronic tries to consider the difficulties that customers encounter  from their point of view and then figure out a hilarious and innovative idea to improve the situation.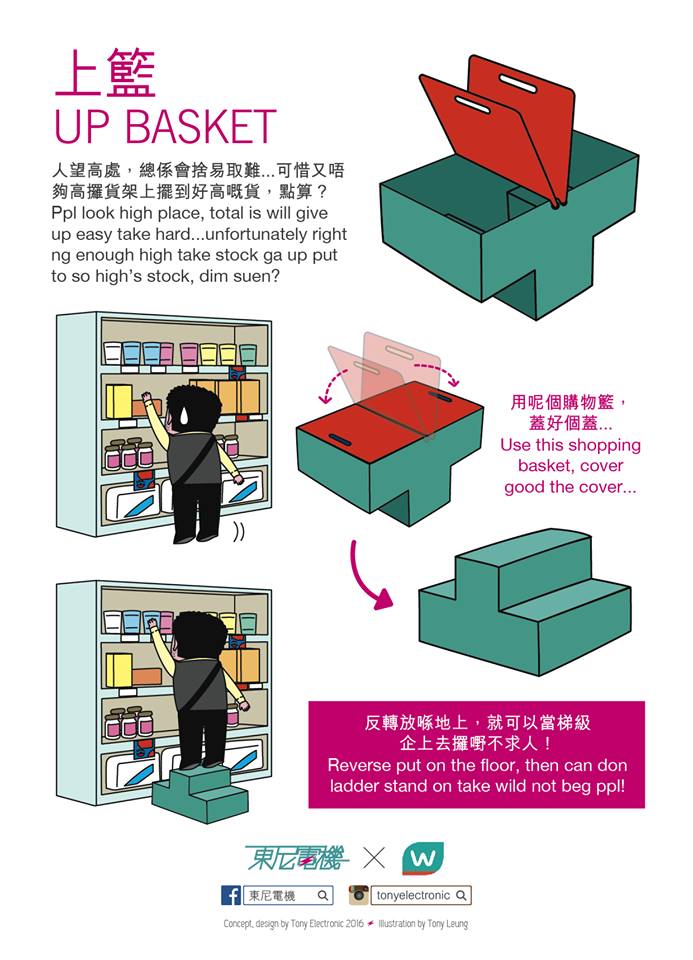 "We firmly believe that innovation is not something far away from our daily lives. We can certainly bring innovation into practice and improve our lives every single day," said Hanks Lee, senior corporate communications manager of A.S. Watson Group.
"Tony is a very relevant influencer to our campaign,"
On the creativity front, "Tony Electric's local style of interaction with audience in Chinglish – which has become a popular and fun social-language for local audience. We believe that it could further boost proximity and relevance especially to the younger fans," said Lee.
"You may see the illustrations as crazy ideas, but in fact we are trying to bring prototypes to live for some ideas to engage with customers – those prototypes not necessarily will become products to be sold on shelves, yet by letting the spirit of innovation glow, we enable our brands to become more responsive to customer needs."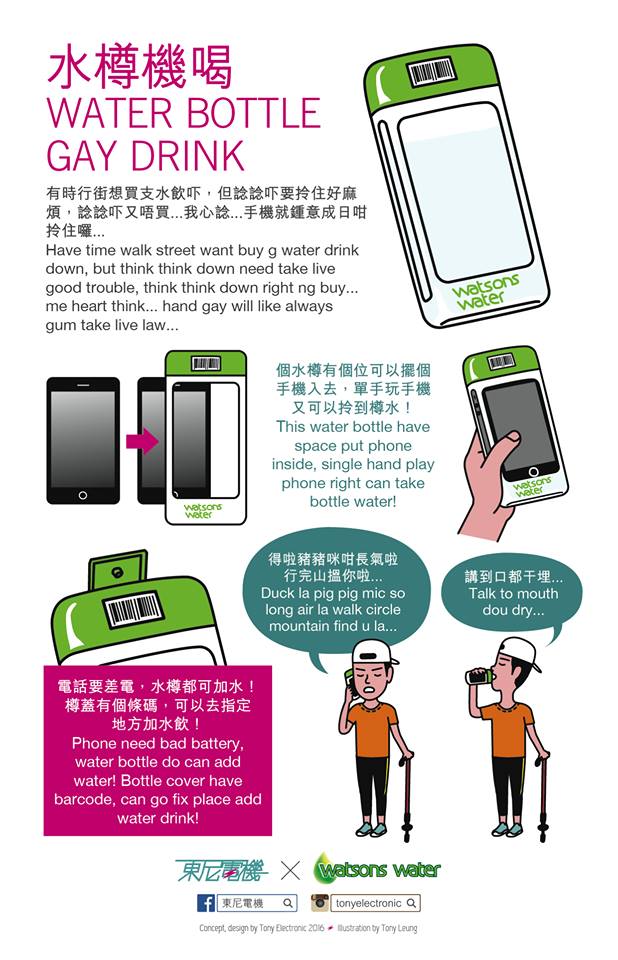 While humour is an effective means to attract eyeballs, but Lee said it's not the one-size-fits-all solution.
"I won't say humour is the Holy Grail, but it does help us to rejuvenate the branding to be more lively and in-sync with the digital-native audience."
To recruit and amass more creative ideas from companies, academic institutions or individuals, "we have launched an innovation website for those who have innovative products, packaging, services or ideas that bring more to lives of our customers to submit their ideas to us,"
"The website link is also mentioned at the end of each Facebook post alongside with the illustration. Leveraging our extensive distribution network through 12,400 physical stores. With the resources and scale across the globe, we can help transform these innovative ideas into meaningful business reality, and that's another pull of innovative ideas."
The brand told Marketing that the primary objective of expanding its online presence is for brand-building, "we hope that the innovative ideas could enable customers to feel that our brands do care to enhance the shopping experience."
Malina Ngai, chief operating officer of A.S. Watson Group said, "We want to bring more to the lives of our customers via continuous innovation so that they can find it exciting and relevant to shop with us. Keeping abreast with the ever-changing customer needs, we continually improve and innovate our products and even the shopping environment".