Retailer A.S. Watson Group (ASW) announced the launch of its first "technology partnership programme", bringing tech companies like Microsoft, Infosys, Mtel, SAP and more on board to build a network of technology expert partners to support the acceleration of its digital transformation.
ASW embarked on its digital transformation journey in 2011 when it introduced its first customer strategy. Investment initially was dedicated to CRM, e-commerce and mobile experience, amounting to US$70 million.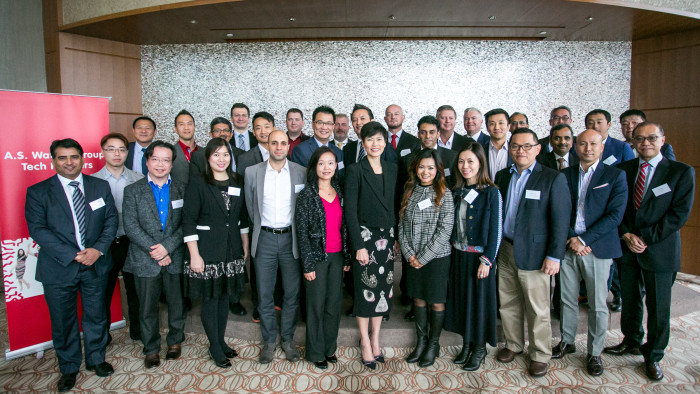 It has subsequently established eLab in 2015, an in-house digital agency focusing on supporting all operating businesses to develop e-commerce and digital marketing.
In 2017, ASW kicked off another major investment of US$70 million in big data to build new capabilities in analytics and machine learning.
Malina Ngai, group chief operating officer of ASW, explained why the company introduces the partnership approach. "Traditional client-vendor relationship is short-term. There is lack of transparency and continuity in the way we work with each other. Besides, project base contract makes it difficult for their resource planning."
"The partnership programme is designed to transform the short term contractual relationship to a longer term strategic relationship to create a win-win for both parties."
She said the tech partners will have access to senior management, has a visibility on the company's growth strategy and technology roadmap, as well as a longer term financial commitment from ASW.
"The appointment of our first batch of worldwide tech partners shows our determination to accelerate our digital transformation. The goal of such transformation is to enable A.S. Watson Group to build on our solid retail foundation to fuel further growth through a smarter and more efficient organisation. Our purpose of putting customer first and putting a smile on their faces continues."
For the first batch of tech partners the company appoints comprises of expertise in the areas of e-commerce, store systems, data science, artificial intelligence, data visualisation, technology ecosystem and services.
ASW will continue to identify potential expertise to join the partnership programme to support its digital transformation journey.
Partnering for mew heights of retail
Cally Chan, GM of Microsoft Hong Kong is delighted about the collaboration opportunities to spark the next wave of growth.
Balazs Fejes, EVP & co-head global business of EPAM said his company is honoured to be selected as a technology partner of ASW, while Matteo Da Pont, CEO of Ovolab is excited about the partnership with ASW.
According to Kerry Liu, CEO of Rubikloud, the company aims to support ASW to further enhance its capabilities in personalising customer offers through advanced targeting, as well as optimising promotional effectiveness.
Willy Wong, CEO of Mtel is enthusiastic about the collaboration with ASW.
Alexander Varghese, chief administrative afficer of UST Global thanks ASW for having the company onboard.