Almost annually Facebook hosts F8, a conference predominantly targeted towards the developer community. F8 was inspired by Facebook's tradition of eight hour hackathons, from which emerged interesting products and features. Like Apple's WWDC and Google's I/O, F8 is the conference for developers interested in tapping the Facebook platform. For marketers, the announcements at F8 are of equal significance as they have larger ramifications on how they can connect to an engaged audience of 1.4 billion.
Below are some of the most important highlights for marketers from this year's F8:
The Facebook Ecosystem
Facebook has successfully pivoted from a website to a user's de facto mobile app. While marketers tend to focus on the main Facebook app, Facebook itself has gone beyond. Marketers need to look at Facebook not as an one site/app company, but as an ecosystem. The numbers speak for themselves as users spend more and more time within Facebook's ecosystem. With increasing number of active users and a substantial share of daily time spent, Facebook is easily the largest publisher to date. Beyond native ads on Instagram, brands will have the ability to connect to users by tapping into the Facebook platform.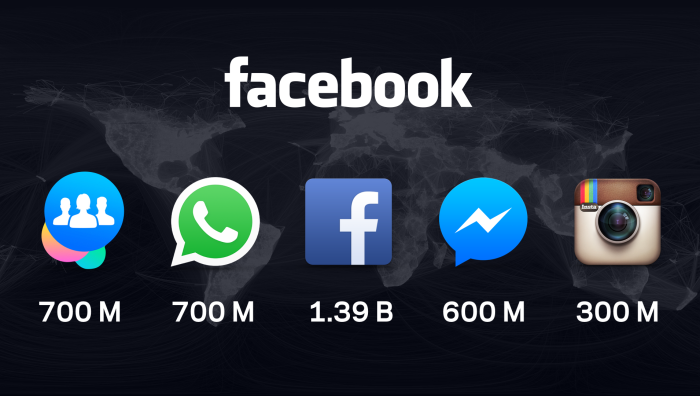 Messenger is now a platform
It was in 2007 during the first F8 that Facebook announced that they would transform into a platform. Marketers and publishers could tap into the 'social networking site' using Facebook's API. In a quick span of a few years, we saw billion dollar businesses (Zynga) built atop Facebook's platform. Users played games, interacted with creative apps and easily shared web content within their News Feeds making the experience richer for themselves and their friends. Some would argue that Facebook's meteoric success can be directly attributed to their platform based approach. While it's easy to build and scale a platform on browser based web, it's not easy to do so in the complex world of native mobile apps.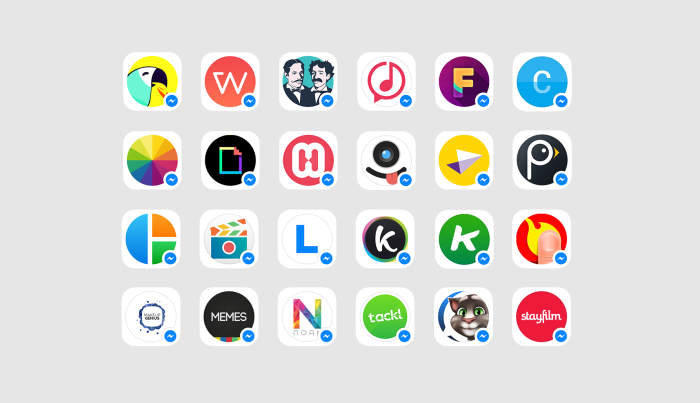 Eight years later, at F8 this year, Facebook announced that Messenger would be their platform on mobile. I can't overstate the ingenuity of such a move. With users spending more time on messaging apps like WeChat, Line, What's App; it was extremely important for Facebook to tackle this new reality. What they've cracked with the new Messenger platform is the interoperability between native mobile apps; making it as easy as switching between tabs on your browser. You must give it a try. Like in 2007, marketers now have the opportunity to connect with users in interesting creative ways by building content and engagement apps that tap into the Messenger platform. First movers will definitely have an edge.
Messenger for business
For sometime now, customer interactions with businesses online have been sub-optimal. The primary medium for interaction has predominantly been email, making the conversation one-sided. Ever responded to an auto generated email after you make a purchase online? Not to mention the barrage of emails you get updating you on the status of the delivery. Facebook wants to change that. And they are doing so non-intrusively in the post checkout e-commerce workflow. Users can now get updates on their purchase online and can interact with a customer service representative right from within Messenger. Businesses have always hoped to build one on one relationships with their customers on Facebook, they now have the opportunity to do so using Messenger.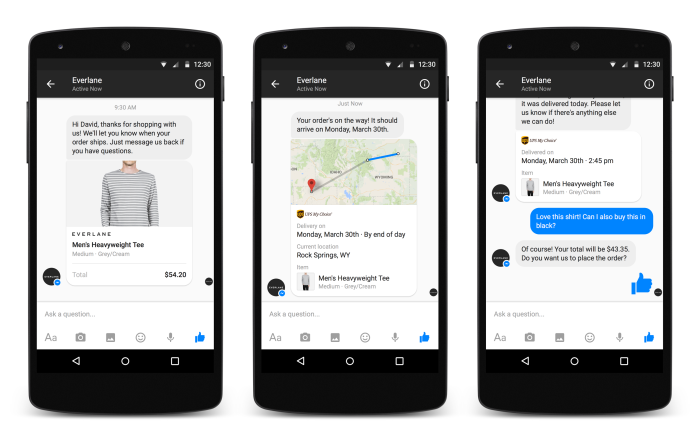 Always new News Feed
Google's killer feature was their Page Rank algorithm, which has gone through more changes than the suits you've owned over the years. They do this in order to keep pace with changes to the content ecosystem and user expectations. Facebook is no different. If they have to keep users coming back and spend more time on the platform, they will have to constantly keep the News Feed algorithm up to date.
With their latest announcement, Facebook is now taking into consideration the 'silent' interactions of the '90%' users. Users that don't really engage (like, comment, share) with content, yet interact with them (read, view, play) and spend time consuming such content. So the more time users spend time on a specific post, the more people it will reach.
Photos to videos to spherical videos
Content type on Facebook has forever been evolving. While Facebook started with just text updates, their killer feature, of the ability to share photo updates and tag friends, exploded its user base. If you think that for the last few months, you are seeing more videos on the News Feed, then you aren't imagining it. In fact, Facebook has prioritised video content on the News Feed, and they aren't going to stop at that. Facebook believes the future will be governed by 360 degree spherical videos. While I think it's still a few years away (atleast until phones come equipped with 360 cameras), the immediate takeaway for marketers is to focus on creating more video content for their fans. No video, no reach.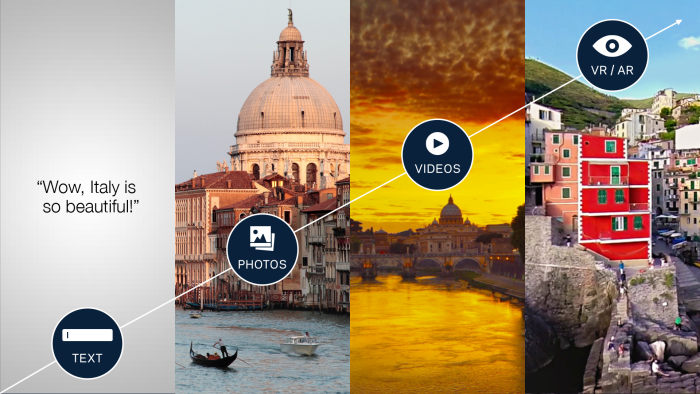 Challenging YouTube
Facebook currently serves 4 billion views daily. With such impressive numbers and a meteoric growth, Facebook has become a formidable contender to YouTube's pole position. During the initial years of YouTube, it saw tremendous growth with the launch of its feature - 'embeddable videos'. The ubiquitousness of YouTube embedded videos provides it with reach beyond the site. At F8, Facebook announced that you can now embed Facebook videos anywhere on the web. While it's still early days, it will interesting to see if they find similar adoption. This announcement allows marketers to get broader reach for the video content they've created for Facebook. You'll see more brands use their Facebook video content on their blogs, landing pages and other sections on their website. Other updates to Social Plugins now allow brands to maintain a single synced thread of comment conversations both on their website and on their Facebook pages.
Analytics for apps
The space for analytics startups has been hot for quite sometime. Increasingly, more and more companies are providing developers and businesses with relevant information and actionable insights on how users are interacting with their mobile apps. Facebook just tossed their hat into the ring, with Analytics for Apps. What makes this the most important hat is that they actually have the most valuable data, user data. Facebook understands a user more deeply than anyone else can ever hope to. Want to know if it's Kim Kardashian or Beyonce fans that use your Fashion app more, Facebook will have an answer. Marketers, make sure your mobile/digital agency is using Analytics for Apps by Facebook. You'll see better results with insight led actions.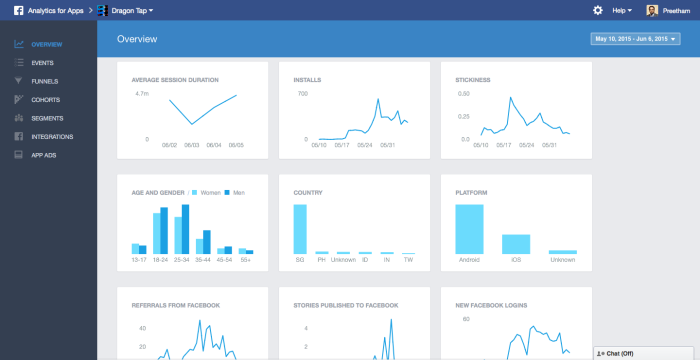 The Next billion
Facebook announced that through Internet.org, they have been successfully reaching a broader audience of new internet users by providing them free access to basic internet services on their mobile devices. In developing economies with large populations, like India, Indonesia and Africa, users' first encounter with the internet will be on they basic smartphone. If Facebook needs to continue growing their user base, they will need to expand their offering a include users who have never used the internet before. Facebook has become the one publisher that has both: widest reach and deepest targeting. An ever expanding active user base means marketers now have the ability to reach a wider audience and can expand into markets (rural sector) they couldn't easily reach before.
With rapid growth and strides in the right direction, Facebook is becoming the new tour de force that established players like Google, Yahoo and Microsoft will have to reckon with. Expect more experimentation and disruption from the giant. You can always rely on Facebook to 'Move Fast and Break Things'.
The contributor is Preetham Venkky, head of digital strategy & business, KRDS Singapore.