Otsuka Pharmaceutical has added a modern twist to its 60-year-old brand Oronine H Ointment (娥羅納英H軟膏) with a new campaign launching today spanning TV, print and online media.
Created by The Gate Hong Kong, the campaign comes under the name "TSG – Trouble X Skin X Girls", a resemblance to the naming of a typical girl pop group in Japan.
Five female characters styled in an fashionable manner were created with each one of them representing a specific skin problem our female audience may face everyday – acne, minor cuts, dry athlete's foot, eruption, chapped skin.
Oronine H Ointment from Otsuka Pharmaceutical has been in the market since the 1950s and is best recalled as a remedy to moisturize chapped skin in the winter, despite the fact that it can also help relieve various skin problems.
This biggest rejuvenation project aims to reposition its product as an "all-in-one" skin protector, with its communication target audience focused on modern day women, who are looking for an effective and convenient solution for the skin problems they face everyday.
Denise Wong, executive creative director at The Gate Hong Kong, added: "From colour choice to layout, the commercial adopts a heavy dose of Japanese-style. This is very key as local consumer shows greater confidence in Japanese pharmaceutical brands."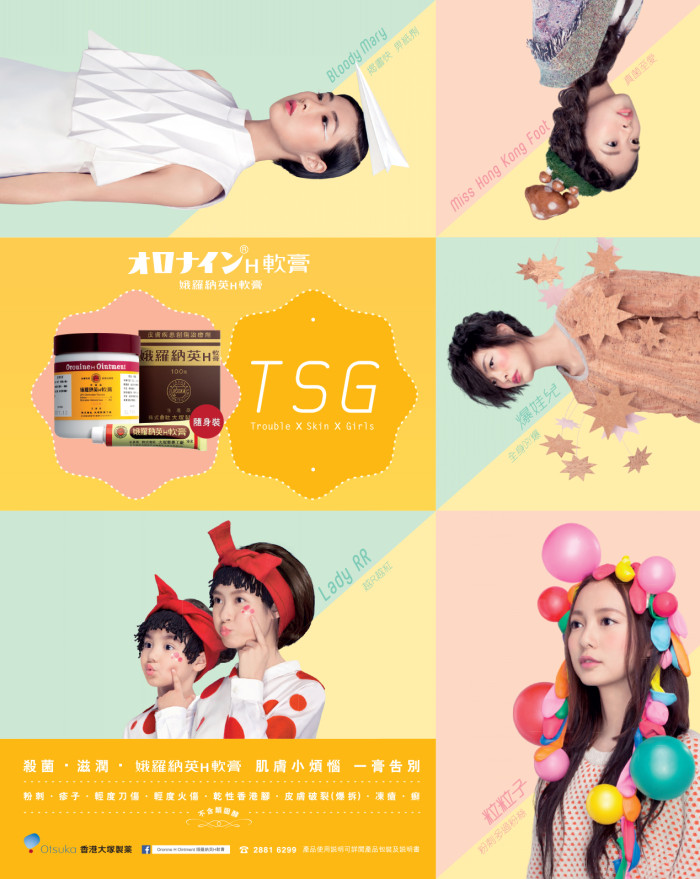 Credits:
Client: Otsuka Pharmaceutical
Brand: Oronine H Ointment
Creative Agency: The Gate Worldwide
Creative Team: Denise Wong, Sonic Choy, Halo Cheng, Fei Leung, Roshan Gunasinghe
Account Management Team: Maggie Wong, Ashley Wong, Dorothy Chan
Production House: Ogle Production Ltd.
Director: Martin Chau
Photographer: Topaz Leung from Studio TM
Media Agency: Media Palette