The recent outrage against Facebook's emotional manipulation study has shown that emotions are something private that people hold dearly to themselves, but it is also crucial for advertising to touch the hearts and minds of people.
Barbara Fu, co-executive director at ad agency JWT, shares tips on how creatives can best to harness the power of emotions in advertising.
"The advertising industry continues to change drastically in the digital age but I believe there is one core thing that won't change - capturing people's emotions," she said.
"People are only willing to spend their precious time on ads that touch their hearts."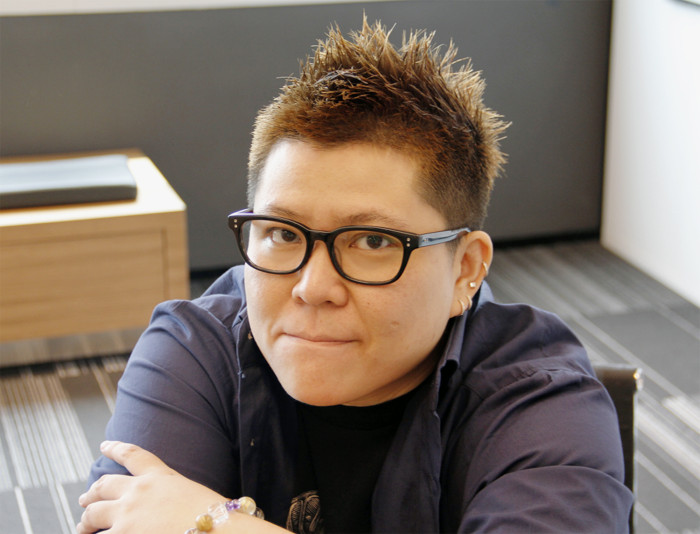 1. Get to know your target audience as people, not as stereotypes by gender or by channel
When working on a creative for an ad, it's tempting to take the easy way out and use heuristics of stereotypical people to appeal to your target audience.  Fu cautions against using gender cliches portrayed in mass media and encourages creatives to question their assumptions about people who use certain digital channels.
"One thing I always tell my team is that you can never get the ad right if you don't understand people," she said.
Fu added, "Don't just see people as users of a certain channel or forum that they spend most of their time in.  These channels are very fond of exaggerating stereotypes or making fun of men and women.  We need to make our own judgments."
For example, she says that in recent years, whenever some creatives receive a brief targeting women above 30 years old, they often profile them as lonely, unmarried women (剩女).
"But do they really represent the group of women the client wants to target?" Fu asked.  "Everything begins with good insight into the mindset of your target audience."
2. Use multiple platforms to get across targeted messages rather than trying to reach everyone
"Our job always stays the same, which is competing with other attractions in people's lives for their attention. The challenge grows with the information overload common in our era of multiple platforms.  Now, we don't have the luxury of having mass audiences who sit on the couch staring at the TV for hours and allowing us to feed them our messages," Fu said.
She advocates for more precision in campaigns and rejecting briefs that say they want to target "the general public".
Fu said, "Know exactly who you are talking to and find the right tone and the right channel with which to talk to them."
One advantage of the proliferation of information channels however, says Fu, is that if brands successfully grab people's attention, there are more channels at advertisers' disposal to retain prospective customers and get them to spend time on the brand's channels.
3. Aim to get people curious about the brand story
What counts as a good advert in the digital age? Fu says it's all about getting people interested in learning about your brand, with emotions being the number one way of achieving that goal.
"Triggering the emotions of audiences is the basis for all advertising, whether it's on offline or online channels.  Whether it's love, hate, sympathy, curiosity or fear, once you trigger people's emotions, they will be eager to dig deeper and learn the story a brand wants to tell," Fu said.
Bonus: Some of Fu's favourite campaigns
The Skype Stay Together campaign where users shared warm fuzzy stories of how Skype kept their connected with family and friends.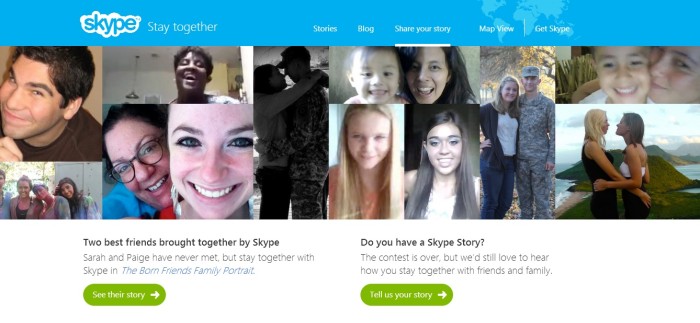 A close-up of food in a commercial promoting Nissin noodles got Fu's mouth watering.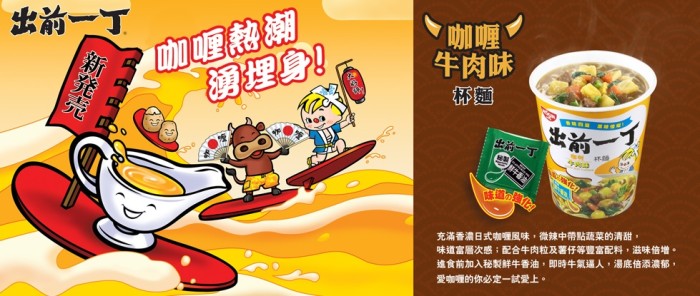 After a long day, Fu likes to cheer herself up with Pharrell William's Happy music video: