The line between browsing and buying online and offline in Hong Kong is blurring as technology enables nearly everything to become a digital touch point for consumers.
New research from Nielsen shows that following the success of e-commerce boom in China, Hong Kong retailers are keen to leverage the online shopping fever, with some now looking at online shopping festivals to create interest in e-commerce activity.
But the real question, says Nielsen, is what are the consumer perceptions toward these shopping events? Based on a recent study, here are some highlights you should know about Hong Kong e-shoppers.
1: Know your customers
Generally speaking, 88% of Hong Kong consumers shopped online in the past 12 months. The young generation (aged below 30) are all active e-shoppers, while one-third of the e-shoppers in Hong Kong purchased online within one week.
2: Know your point-of-sale
Over 80% consumer shop online through desktop computers, while two-out-of-five online shoppers choose their smartphone for e-shopping.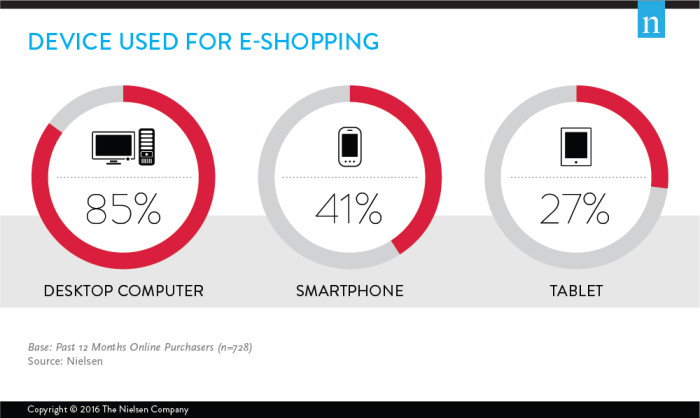 3: Know your product strategy
The top three most popular categories for e-shoppers are clothing, travel package/ air tickets/ hotels, and restaurant coupons.
E-commerce is quickly becoming crucial to growth because creating a relevant, integrated and engaging shopping experience means winning offline as well. Are you ready to catch the evolving online retail ecosystem?