Brands and agencies are getting their cheeky factor on today playing pranks on their customers for April Fools. Here's a look at some of our favorites.
MINI Cooper T 
Enhancing the company's sustainability credentials, MINI's scientists, engineers and product designers have unveiled the new MINI Cooper T - the world's first vehicle to be powered by a tea-leaf biofuel composite.
"This revolutionary new model, which is available in a variety of colours including 'Chamomile Yellow', 'Red Bush' and 'Earl Grey', is expected to cause a real stir in the motor industry when it's served up later this month," the car maker said.
Capable of covering up to 40 miles on a single cup, Cooper T certainly isn't what you'd call thirsty. It boasts all the standard features you would expect, such as VVT, ABS and DSC, but also benefits from DAT or Dunk Avoidance Technology. This ingenious filtration system stops peckish owners and opportunistic passersby from inserting biscuits into the MINI T's fuel tank in order to moisten their snacks.
Head of Cooper T engineering, Dr Ivana Kuppa, said, this particular project has been brewing for years.
"Our extensive research has shown that the nation's favourite drink is also an ideal biofuel. We already know good things come in small packages, but with Cooper T customers benefitting from up to 40 miles per cup, we are delighted to have the opportunity to bring this car to market."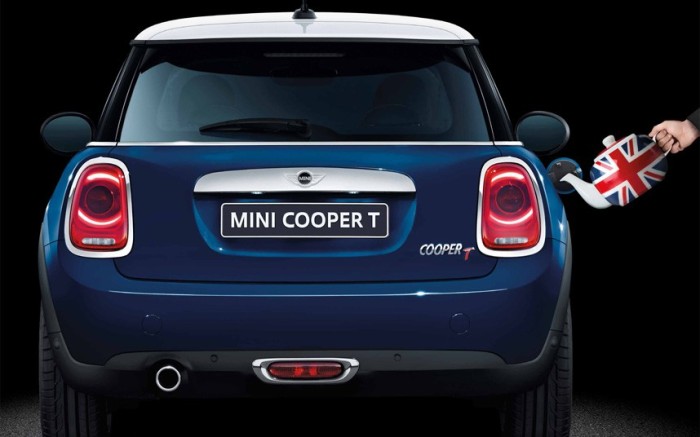 Chupa Chups – Precious stone lollipops
Beloved lollipop maker Chupa Chups released a series of extremely limited edition, 50-carat precious stone lollipops into its worldwide distribution. According to Chupa Chups's comms team, this is "the biggest budget spent on Chupa Chups marketing to date." (Right…you almost got us there)
These limited edition lollipops are made of entirely of emerald, ruby, sapphire, diamond and giant black pearl – all shaped and priced as an original Chupa Chups. The brand also said the stones have been distributed randomly across the world as part of a marketing campaign to surprise and delight customers everywhere.
Chupa Chups CMO Marco DiPaulo said the campaign "created overwhelming excitement in Argentina where the first gemstone lollipop has been discovered."
Watch the "breaking news" of the discovery of the gemstone:
http://youtu.be/ObKKGekyEJs
Zalora – Dress like the opposite sex
Online retailers Zalora is getting into the April fool's parading its products on the bodies of the opposite sex!
"For this April Fools', we decided to go a little bolder and crazier with our campaign," Dione Song, marketing director for Zalora, said.
Instead of the usual promotions and content, Zalora wanted to give customers something different - something to laugh and talk about. So, it decided to play on the very thing that customers are most accustomed to seeing- the usual catalog models in their fashionable outfits. Zalora wanted to shock them with some "gender bending fun".
The female newsletter catalog for instance, features two of Zalora's hunks donning a few floral and figure-hugging pieces for this shoot.
Hilarious! Check it out:
[gallery link="file" ids="43659,43662,43661"]
Scoot – In flight yoga classes
Scoot does it again. According to the quirky budget airline, it is pleased to announce the launch of a world's first... an inflight hot yoga class that will be available to guests on its daily flight from Singapore to Hong Kong starting 5 April. Operating the widebody Boeing 777-200 means extra leg (and elbow) room to perform the half-moon pose, it says.
Campbell Wilson, CEO of Scoot joined in the fun as well.
He said: "We all love a good stretch during flight so, following the success of our ScootInSilence child-free cabin, Scoot is delighted to launch the YogaZone! The Scoot YogaZone uses our aptly-named s-t-r-e-t-c-h seats' 38" legroom to their fullest, enabling you to really get a full body workout whilst zooming to your destination."
What's more, Scoot even caters to the yoga enthusiasts by ramping up a small part of the cabin to 40.6 C for 60 minutes during flight, just like a yoga studio's hot room."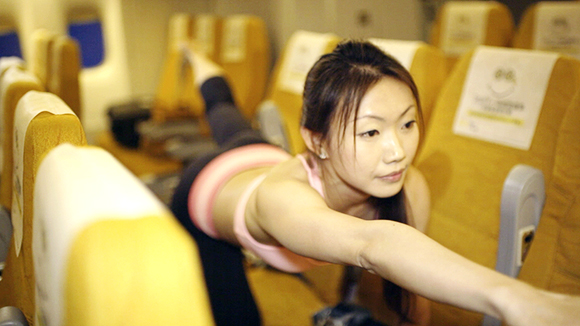 Guinness – Beer flavored potato chips
A farmer in Devon has created the world's first Guinness flavoured potatoes, in a project sponsored by our friends at Burts Potato Chips.
Genius, we say.
The joke or prank is that Guinness claims that "after months of nurturing the potato plants and tending to them by hand, the flavour has been perfected to deliver an authentic taste of Ireland's most famous beer".
According to Guinness, Gavin White, who came up with the idea while enjoying a pint of the black stuff in his local pub, is now working with Devon crisp producer Burts Potato Chips to make his flavoured potatoes into the perfect bar snack.
His special spuds have become quite a talking point locally and he sometimes even takes them down to his village pub to share his story with other regulars while enjoying a pint. After lovingly 'watering' the potato crops with Guinness and patiently waiting for them to grow, success came knocking!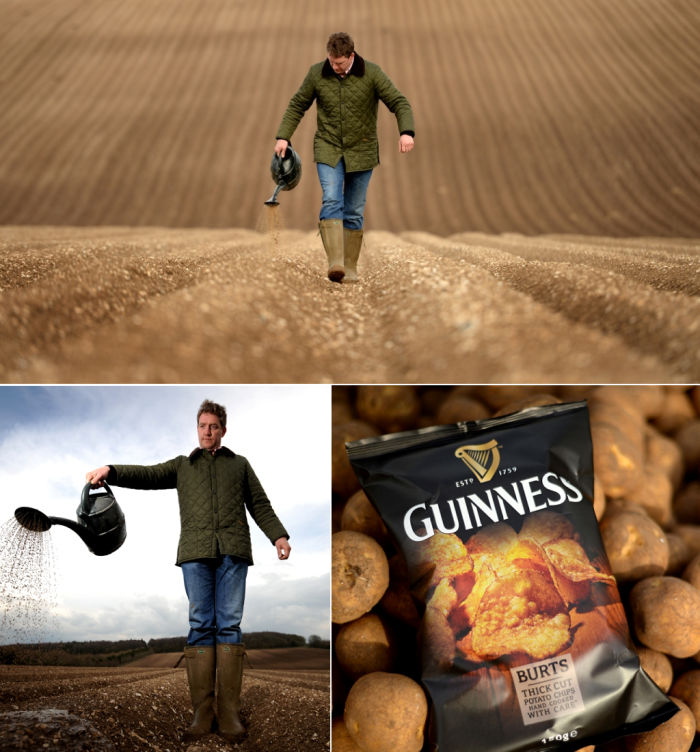 Groupon – Free rain dance classes
Groupon is selling rain dance classes to combat the recent drought in Singapore. So far 227 shoppers have bought the $0 voucher! The class promises consumers that they will never go through another dry spell again with this full proof rain dance and can be their very own X-men and possibly control the weather.
Any takers?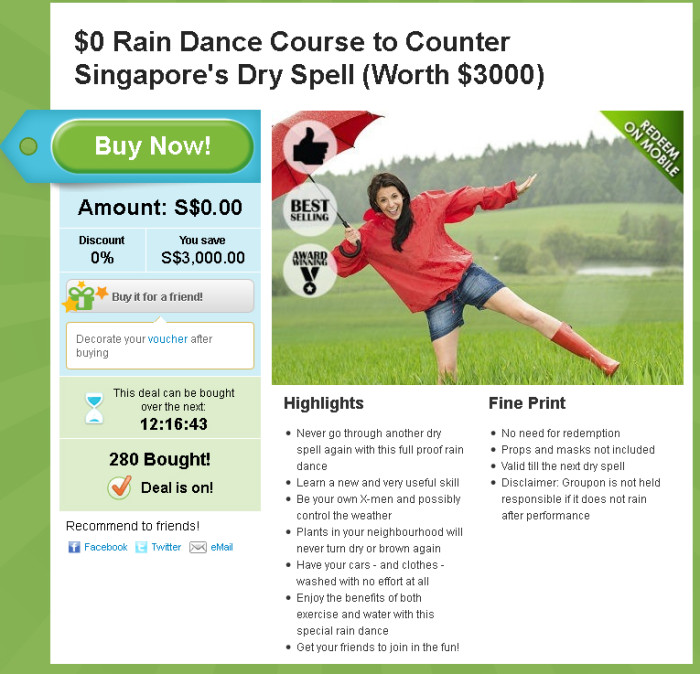 Check out the video: https://www.wevideo.com/hub/#media/ci/169988155
Google – Monster Hunt on Google Maps (because monsters do exist)
Google has partnered with Nintendo and Pokémon to create a new monster hunting challenge on Google Maps.
In this newly-launched video, the company claims that contestants who poke all Pokémon by 2 April will be given a chance to visit Google Headquarters to compete for a new position as Pokémon Master.
"We value employees who are risk-taking and detail-oriented, have deep technical knowledge, and can navigate through tall grass to capture wild creatures. It turns out that these skills have a lot in common with another profession—that of the Pokémon Master," read on Google's blog post yesterday.
Google- Share that fabulous selfie
Got an awesome selfie that absolutely needs to be shared (because they are that outrageously awesome)? Maybe its time for a shelfie, says Google.
Simply open or refresh Gmail on the desktop and share it with your friends.
Gmail Shelfie is built on the idea that you shouldn't be selfish with your selfie. With just a few clicks, your mom, your aunt, or that girl you have a crush on can set your Shelfie as their Gmail theme so they can enjoy checking, reading, and writing emails while seeing your friendly face in the background.
"As the pioneering platform for selfies, Gmail is committed to being at the forefront of innovation in the selfie space. And we think it's a tragedy that your handsome hair, luscious lashes and beautiful brows have been trapped in your own inbox. Until now, that is. Today, we're proud to free your selfies by launching Gmail Shelfie, the SHareable sELFIE."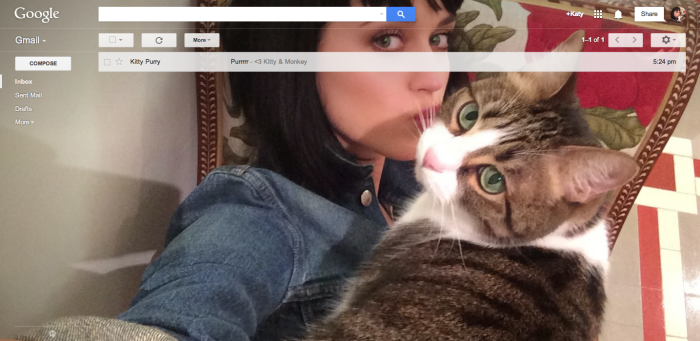 Luxola - Want to smell like a Durian?
Luxola decided to introduce its new brand Le Floral Poi! This award-winning brand uses only the best local flavors and ingredients. These flavours range from Tom Yam, Durian, Nasi Goreng and Teh Botol.
Now you can smell like a Kopitiam from the comfort of your home!
[gallery link="file" ids="43673,43674"]
AKA – Luring in the men
Singapore PR firm AKA decided to launch a male recruitment drive to address the company's severe gender imbalance.
The company is currently made up of 25 women and zero men. To encourage more male applicants, the company host its first MAN (Male Applicants Needed) Day at its offices on Pickering Street on April Fools day.
On MAN Day, attendees will be given tours of the AKA office and have the chance to speak candidly with members of the AKA team. Throughout the day, panel discussions and workshops will be held to cover topics such as: Public relations –confronting the gender bias, Making the workplace more man friendly and View from the middle – being a man in PR.
Interested applicants will be given the opportunity to compete in a series of challenges designed to test key PR skills. The challenges will include a Battlefield 4 showdown to evaluate strategic planning capability and team management skills, a speed sandwich making competition to measure the applicant's ability to work under pressure and finally, the deal maker test, measuring the applicant's ability to drive new business growth.
"We are seeing a bigger push to address gender equality across the globe. More and more companies are putting gender equality at the top of the agenda. At AKA, we are committed to promoting equal opportunity, and while for a majority of companies this means hiring more women, our commitment is to hire more men," said Amy Wright, Partner, AKA Asia.
"Currently, only 1% of AKA's total job applications are from men. MAN Day is our first step to help close this gap", Wright added.
[gallery link="file" ids="43669,43668"]
Virgin Active
There's nothing greater than waking up refreshed from a good sleep, unless you're burning away fats in the process!
Yup, you heard it right, Virgin is bringing in a new, upgraded models of the Sleep Pods with state-of-the-art technologies installed. Using a non-intrusive, three-pronged approach, the latest Sleep Pod uses a series of patented technology such as Heat Emitting Diodes (H.E.D), micro ball bearings and radio frequency waves to effectively burn fats and aid muscle recovery with minimal disturbance.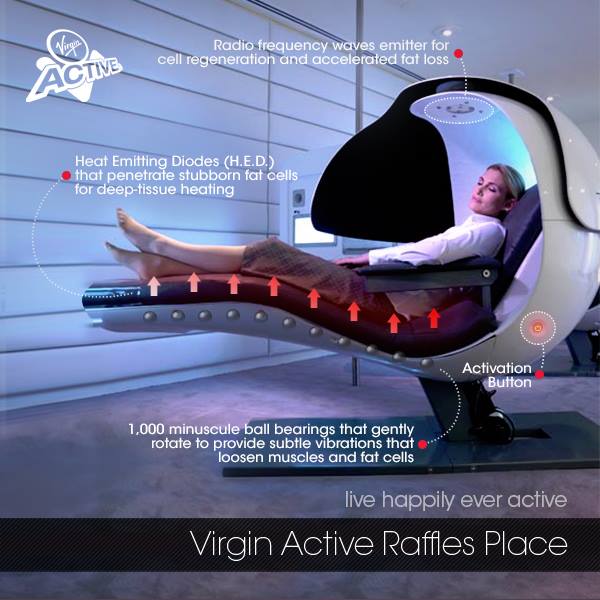 Redbull - Merlion's energy boost

Redbull's prank is about to get a little messy. The energy drink maker said that on Tuesday the Merlion is about to spout 20k litres of Red Bull.
The iconic Singapore statue of the Merlion at One Fullerton has been undergoing maintenance for the last two weeks and to commemorate the re-activation of one of Singapore's most iconic tourist landmarks, Red Bull has been granted permission by the authorities to jump-start the new additional pipe of the alternating pump with 20,000 litres of Red Bull, it said on the blogpost.
The energy drink is said to be spewed from the Merlion's mouth for one full hour this Tuesday, between 12.30pm and 1.30pm.
"Bring empty flasks and refuel your energy," said the blogpost.
Are you falling for it?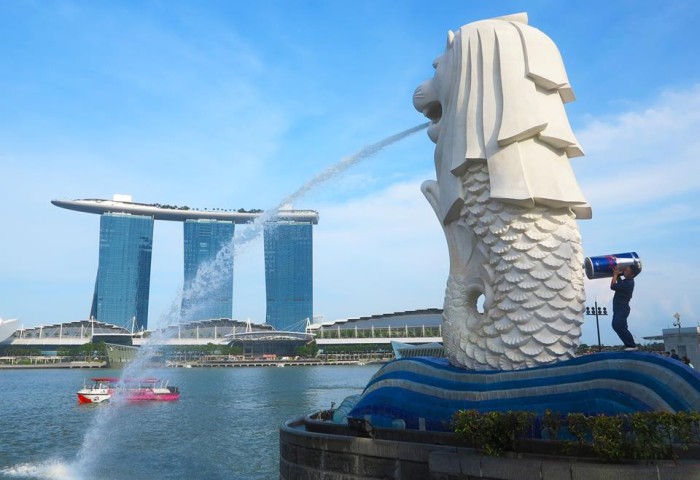 Ikea - Living together?
Ikea was the ideal home for a lady this April Fools' Day. Reported on local blog The Real Singapore an internal staff memo was sent out about a girl that has been living in Ikea.
The lady was seen sleeping with her face mask on, watching movies on her laptop and even getting her hair done.
Ikea today revealed that this was all part of an April Fool's Day plan on its social media page and also said it would be handing out free Ice cream.
http://youtu.be/-FYCJ3l23wU
A little creepy, I must say but have fun today, guys!