Mark Zuckerberg's latest livestream on Monday (9 October) did not seem like his best idea to most people who watched it.
The livestream video, which saw the social network founder with Facebook's head of social virtual reality, Rachel Franklin touring in form of avatars through an NPR-produced video of Puerto Rico to discuss Facebook's partnership with NetHope and American Red Cross, was slammed by netizens as it seemed more like a promotion video of the VR tool.
"It's crazy to feel like you're in the middle of it," said Zuckerberg. "You can get a sense of some of the damage here that Hurricane... that the hurricanes have done," where the netizens pointed out Zuckerberg had clearly forgotten the name of the hurricane, the Category 4 storm that devastated the island in September.
In another eyebrow-raising remarks he made, Zuckerberg said VR is "magical" in giving the feeling "that you're really in a place" - i.e. in the devastated island.
As they wrapped up the tour, Zuckerberg asked, "Do you want to teleport somewhere else?"
"Yeah maybe back to California?" Franklin answered. Later, the cartoon Zuckerberg gave Franklin a virtual high five in front of a virtual street of flooded homes.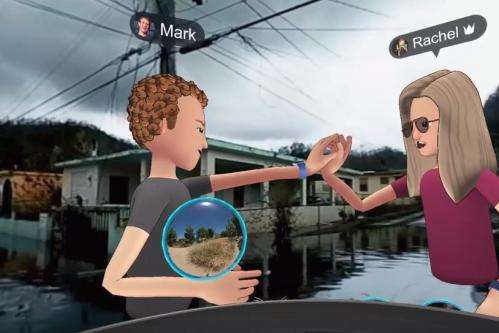 The video generated more than 1.9m views, 11,235 shares and more than 50,000 comments, which included both negative comments about the 'tone-deaf' nature of the video, as well as positive messages of support for the Facebook founder and his work.
Negative comments included "it's a little weird that you are using devastation to talk about how cool VR is", "this is the dumbest thing I've ever seen", and "Is this a joke?"
After the criticism, Zuckerberg apologised on Wednesday (11 October) as he replied to one of the comments in the video, which read "Thanks for sharing Mark. My entire family lives in PR!".
"One of the most powerful features of VR is empathy. My goal here was to show how VR can raise awareness and help us see what's happening in different parts of the world. I also wanted to share the news of our partnership with the Red Cross to help with the recovery," he explained.
"Reading some of the comments, I realize this wasn't clear, and I'm sorry to anyone this offended."