Is there any seasonal event more replete with marketing opportunity than Chinese New Year? Not only is it bursting to the seams with meaningful symbols, colours, motifs, numerology, phraseology and food, it also provides us with a new 'creative theme' each year through a new zodiac animal.
Unlike Christmas, whose tired and comparatively limited iconography must be rolled out every year to be rehashed, Chinese New Year is the branding gift that keeps on giving.
So why is it so hard for brand owners to get it right? Here's some lessons we could learn as shown through a selection of 'Year of the Goat' efforts – a couple of good, but mostly the bad and ugly.
Interpret iconography with sensitivity
There's something about the unimaginative and crass way that Burberry has simply chucked the Chinese character 'fu' ('good fortune') onto their classic scarf that is toe-curlingly embarrassing. Unsurprisingly, Burberry's lazy attempt to lure Chinese money into its stores has made it the victim of a backlash. Brands beware – iconography needs to be treated sensitively and through the lens of your own brand heritage. This does neither. Check out the back story here.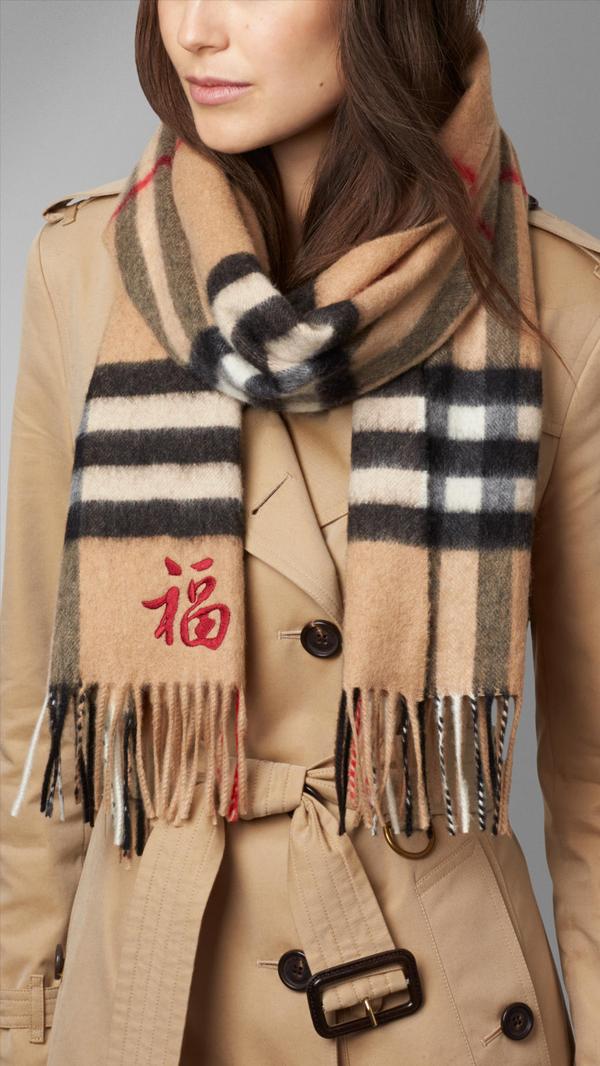 Build your brand by owning the generic
I just love this pair of packs from Nutella that have literally got dressed up for Chinese New Year. It never occurred to me that those delicious little jars of chocolatey goodness had personalities – the boy in his auspicious red tunic, the girl in her magenta cheong-sam. The golden rule of brand-building limited edition packaging is to find a balance between your brand vernacular and the iconography of the season, event, or idea you're adopting. Nutella pulls this off with a graphic language that is cheerful and friendly, just like its brand.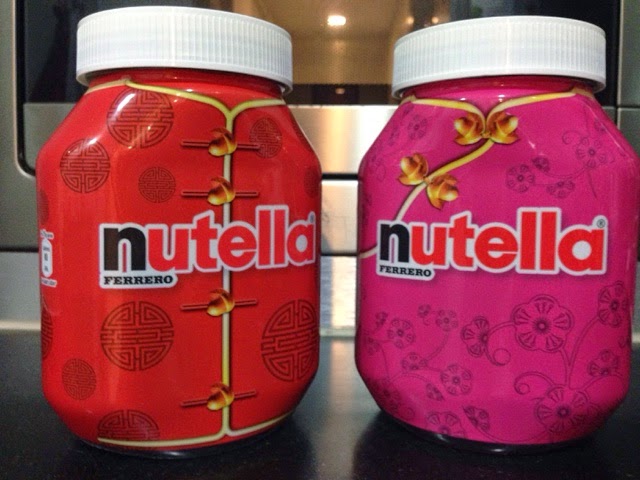 Cultural blunders are easy to commit, but easy to avoid.
If you're designing for a Chinese audience, for goodness sake, take off your Western cultural goggles first, National Basketball Association!
San Francisco has a big Chinese community, as does (little known fact) Houston. So the NBA decided to commission special jerseys for Chinese New Year. The red Houston Rockets jersey is understated, the name of the team is oh-so-subtly hidden in the typography, and it generally feels quite on the money. But the San Francisco Warriors jersey, with its Chinese motif running down the side, doesn't resonate quite so well. American-Chinese comedian David Fung explains – "It's like this Oriental/American image of what would appeal to a Chinese person ... It kind of reminds me of the packaging on a pair of wooden chopsticks that you would get at a lower-end Chinese restaurant." Check out the full story here.
[gallery link="file" ids="83082,83083"]
Don't ask how little you can invest, but how much
Tiger Beer's beautifully crafted illustration makes this brand a desirable choice at Chinese New Year. The wonderfully detailed pictorial brew including lucky carp, ribbons and lanterns is in keeping with the brand's heritage as a sponsor of street art, whilst also supporting its new 'Uncage' platform. Tiger look like it has really invested in design for this season, as they always do. Carlsberg, on the other hand, have evidently asked how little they could invest and still get away with it. Giving half your pack over to generic imagery doesn't build the brand, it only damages it. What a wasted opportunity.
[gallery link="file" ids="83085,83084"]
From passive decoration to active engagement
This year Coke are reprising the success of digital print (the technology that brought us 'share a coke') to add some engagement to their seasonal packs. Eight different designs feature eight different words that together can create auspicious phrases. I'm not in love with it like I was with last year's lion dance multipacks (read last year's round up here), but I suspect the idea might resonate more with me if I was Chinese.
It's obviously clever, it's certainly personal, and it seems to fit with the brand idea. It also uses digital print to make packaging a more active part of the marketing mix, and I'll wager we'll see much more of that in years to come.
By comparison, F&N's multipack pack feels like a cardboard box decorated with traditional, generic imagery that hey, just happens to be from F&N.
[gallery link="file" ids="83086,83087"]
What brands like Tiger, Coke and Nutella realise is that seasonal editions are a tightrope that brands need to walk, carefully picking out the path between the generic and the ownable. It's easier said than done, but the prize is greater than mere novelty: it's an opportunity to build your brand story, whilst adding a fresh new chapter to it. Chinese New Year is the most inspiring arena for this kind of initiative: let's hope more brands see the potential next time round.
The author is Katie Ewer is strategy director at JKR Global in Singapore.