Yahoo Philippines has given its homepage a facelift to make navigation simpler, personal and optimized for mobile devices.
The new homepage was introduced in 6 countries including Singapore,Malaysia,Indonesia, Vietnam andIndia to condense content and give user access to Yahoo properties on one page from any device of their choice.
The Yahoo homepage's design is much cleaner than before (below) but most noticeable was its emphasis on content, presenting an endless stream of news, sports, celebrity stories, entertainment and lifestyle.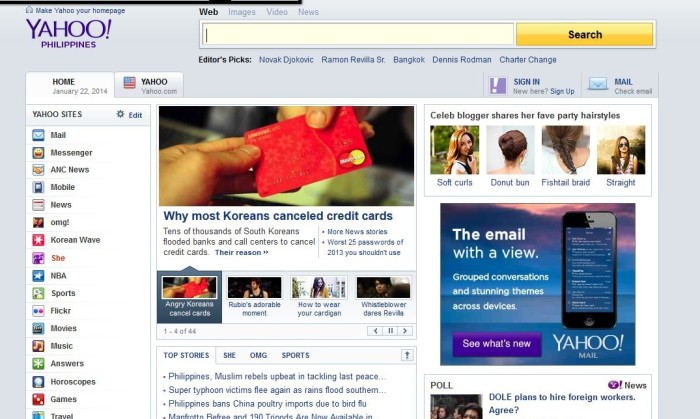 Users are also given a choice whether to read, 'save for later' or delete the story from their view.
Yahoo also introduce new utility apps including Yahoo Weather, Finance, Flickr that can be customized by the user. In addition, the hompage has Facebook integration which allows them to see their friends' upcoming birthdays  on the page itself.