With virtual reality advertising taking shape, the industry is ready for a huge transition and opportunity to reshape digital advertising experiences.
While tech rivals like Microsoft, Google and Facebook are all betting big on virtual reality, Yahoo! aims to be ahead of the wave with its latest announcement, a new mobile ad format for brands.
The new tool named Yahoo Tiles allows brands to create 360-degree content ads, including video, images and social feeds across Android and iOS devices. Launched in the US in June this year, the tech company announced in a press event yesterday that it's now available to brands in Hong Kong.
First in the city to experiment the technology with Yahoo was AXA, the insurance company, which launched a 360-degree advert featuring daily interactions of a family in the living room last month. The advert generated three times the exposure time and seven times the engagement rate on mobile than a 'pure' digital advert.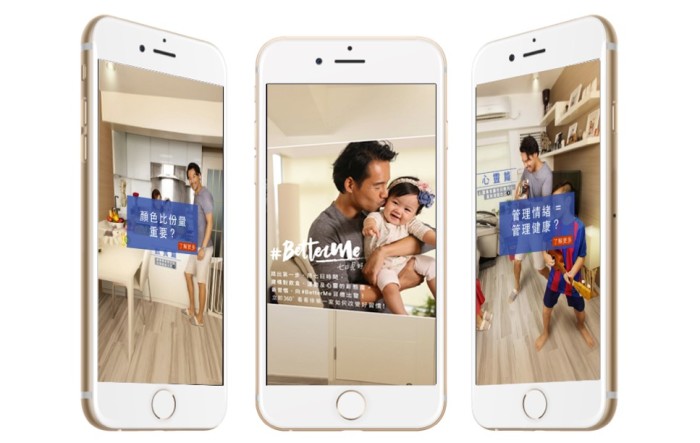 Alex Lord, vise president of Global Ad Creative Technology Group at Yahoo, told Marketing that Yahoo Tiles and Facebook Canvas might look similar, but it means both companies are trying to figure out where they are headed in this new arena and that VR advertising is still in its baby shoes.
"We have a full-service creative staff in-house in North America which differentiates ourselves from Facebook Canvas in the 360-degree world," he said.
Although brands from the luxury, entertainment and travel industry show particular interest in the technology, Lord said many are still held back by not knowing where to start. "In this case, our services and consultations will act as a key differentiator."
"For those types of brands , we try to educate them on how to do it," Lord explained. "It's usually about the cost, or uncertainties on how to produce the content. We are trying to provide solutions."
"There will be a faster adaoption when the general production cost become lower." Roger Li, director of ad creative techonology at Yahoo! Asia Pacific, said. "10 years is what they say, but I don't think it's that long," Lord added.