Wyeth Nutrition has secured the title of Marketer of the Year at a sold out Marketing Excellence Awards.
Wyeth Nutrition secured three Gold Awards, one Silver Awards and two Bronze, to take out the prestigious title, which has been held by Hong Kong Disneyland for the past year.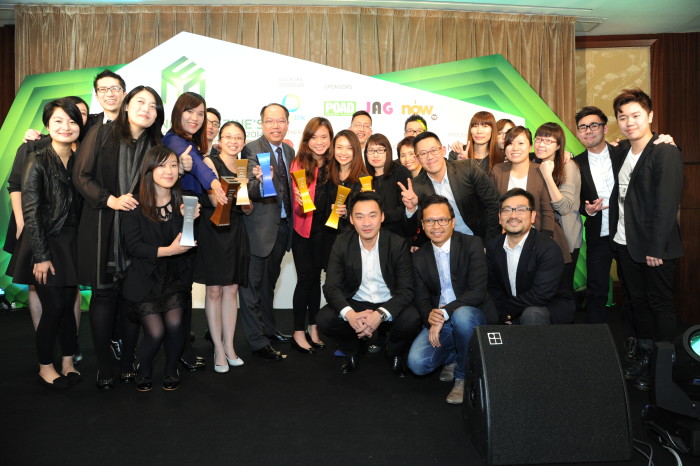 In what was the closest race yet for the overall award, Wyeth Nutrition was followed hot on the heels by DBS Bank, which secured three Gold Awards and two Silver awards, but was outpaced by Wyeth in a very tight points system.
The third annual Marketing Excellence Awards, held at the Conrad Hotel, were attended by more than 550 people.
SEE FULL WINNERS LIST HERE
Among the big winners for the evening was L'Oreal, adidas Hong Kong, The Dairy Farm Company, Audi, Standard Chartered Bank and Cebu Pacific Air, which all secured multiple awards.
Wyeth awards haul saw the brand take out Gold in Excellence in Social Media, Excellence in Digital Marketing and Excellence in Search Marketing. Its two core campaigns Maternal Supplement, created with NMC Interactive, and A Message From Your Future Baby, created with OMD Hong Kong and Wunderman | AGENDA (Hong Kong), resulted in strong business results and high consumer engagement.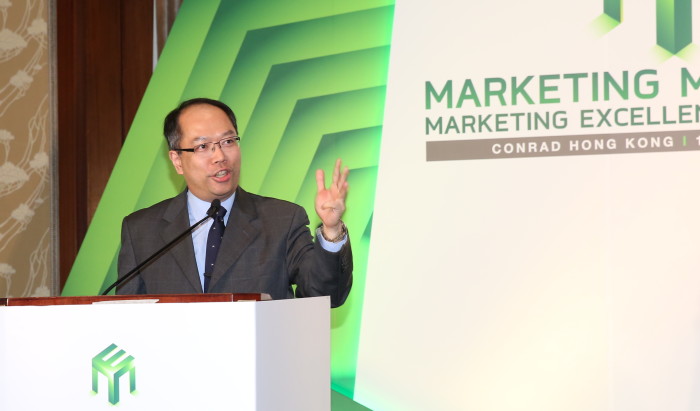 Clarence Chung, GM of Wyeth Nutrition, said "This year we rolled out so many campaigns for our brands in line with our brand strategy of holding onto the hearts and minds of our consumers.
"With so much competition out there, it is crucial for marketers to move and touch consumers rather than only selling the brand."
A winner of a plethora of awards is DBS Bank, runner-up for Marketer of the Year, for both its own brand and Compass Visa.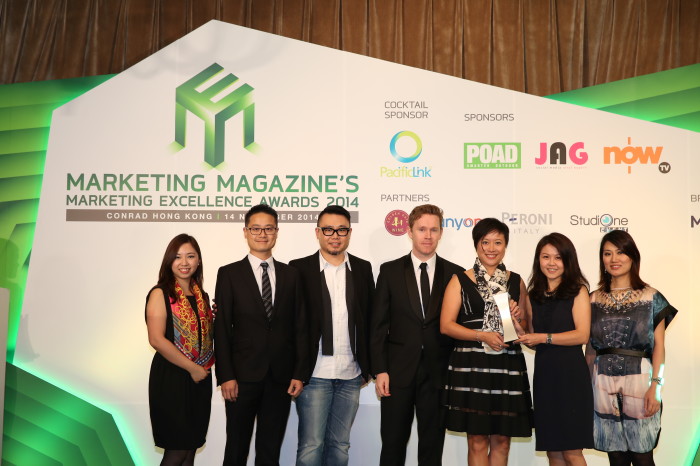 "Our two product streams of wealth management and credit card are usually marketed in conventional ways. We decided to take a more lifestyle approach to things like retirement planning," Rebecca Li, senior VP of marketing and marketing communications of consumer banking group and wealth management at DBS Bank.
Meanwhile, L'Oreal Group took home a double gold award in the Excellence in Branded Content category for two separate Shu Uemera campaigns - A Life in Blossom and Beauty is in the Eyes.
But Man Kit Lee, co-founder and creative director of Curious Few, the agency in charge of the campaigns, said in Hong Kong, marketers and agencies are yet to grasp the secrets to success for branded content because "clients often want a literal expression of product benefits."
"If Shu Uemura insisted on this, we would have simply created make-up tutorials. It took a lot of courage on the part of our client to be comfortable showing what the product is not originally designed to do and to give us freedom to think of content that can entertain people."
With multinational companies, it is difficult to innovate in Hong Kong if global creatives and products are developed at head office overseas.
"Overseas, agencies have stronger links to head office and have the chance to do branded content such as a burger-flavoured perfume for Burger King. That's why as a client, you have to be brave enough to turn yourself into a mini head office where you can make decisions," Lee said.