Changing brand and agency roles are negatively impacting the customer experience and marketing's ability to demonstrate tangible business results.
In fact, 36% of respondents admitted that their organizations aren't highly effective when collaborating with brand or agency partners, a study by conducted by Forbes Insights in association with Oracle Marketing Cloud found.
Look at the findings here: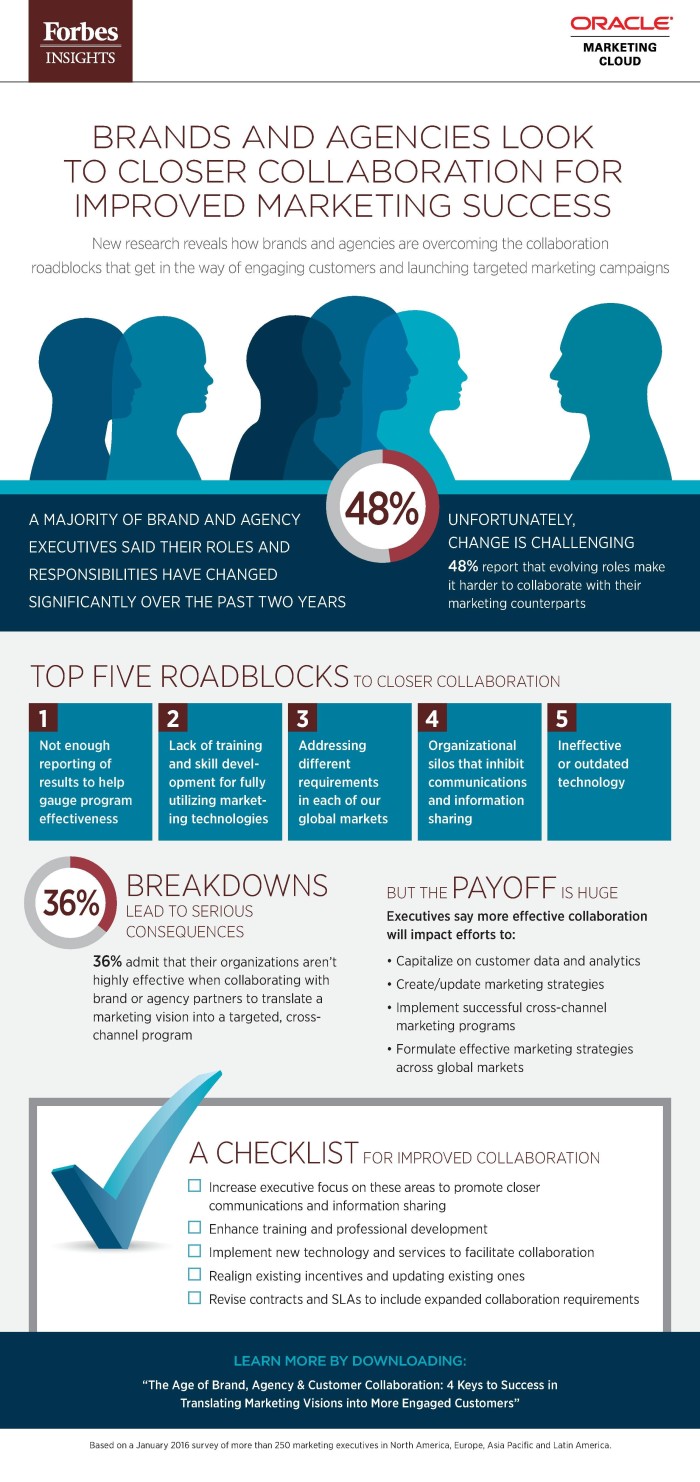 Asia Pacific now sees double the popularity in digital advertising as compared to Europe, and is the second largest region leading social media marketing (52%). Marketers have access to more customer data and technology than at any point in history, yet 81% of brands and agencies are still unable to fully maximise customer data. See more results here:
[gallery link="file" ids="134733,134734,134735"]
To unlock this potential, brands and agencies need to rethink existing brand and agency roles in order to successfully mine all of today's rich data sources, capitalise on the latest marketing technologies, enhance professional and personal skills, and balance local and global imperatives, the study said.