As a part of International Women's Day, PWC released a report named "Winning the fight for female talent: How to gain the diversity edge through inclusive recruitment."
The report highlighted that Malaysian women are generally more optimistic about workplace equality, but a culture of inclusion must be present to fight for female talent.
Interestingly, more than half of Malaysian female talents (63%) said that employers are doing enough to ensure men and women are treated equally in the recruitment process. However, a substantial percentage of Malaysian females expressed the other kinds of concerns they face before joining a company.
For instance, 44% of Malaysian female talents would leave an employer if they lack opportunities for career progression. Moreover, Malaysian women (68%) research a company's diversity and inclusion policies prior to joining the organisation. Meanwhile, 73% of Malaysian female talents say positive role models are important to them when deciding whether to work with an employer.
Close to half of Malaysian female talents (47%) cite the impact of gender stereotypes/assumptions in the recruitment process as the top barrier to increased levels of female experienced hires in the Malaysian job market today (followed by concerns over the cost and impact of maternity leave).
In view of the above, A+M reached out to top women leaders in Malaysia to highlight their experiences as a woman in the boardroom and how they aim to push women leaders in the region.
Low Bee Yin, marketing director, Courts Malaysia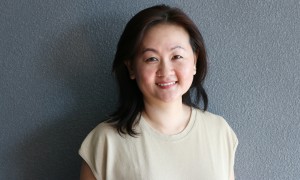 A+M: How do you create a culture of inclusion?
Women are generally more optimistic about their work and career. The culture of inclusion shines brightly in the organisation that I'm in. Women make up a good proportion of the senior leadership team at both local and at the group level. Everyone is treated the same, with utmost respect and courtesy regardless of gender or race for that matter. Discrimination is not the reason why there are fewer women in the boardroom.
A+M: What's holding women back?
Often a time, it is the women themselves who are holding themselves back, believing they are not on par with men and that they will have to sacrifice family time for career. How women and society in general view women's roles at work is what I like to see change."
Lara Hussein, managing director and partner, M&C Saatchi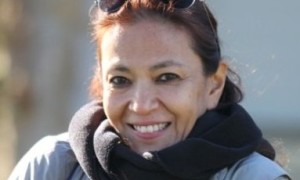 A+M: How do you create a culture of inclusion?
My leadership vision is to encourage, nurture and empower women in the agency. I encourage the juniors to reach their potential, and rise to top levels of management to become leaders. In fact the creative industry propels women to excel. We have found that a lot of women do very well in this field.
A+M: What's holding women back?
The only challenge is that they need to have more self confidence, passion and a strong belief in themselves. However, we do find that a lot of women tend to drop off, stay stagnant and not grow due to lack of ambition, family commitment, and fearful of the pressures that senior leadership demands. It's important to continue the nurturing process to be a mentor so that they feel validated and worthy."
Farrah Harith McPherson, general manager, BBDO Malaysia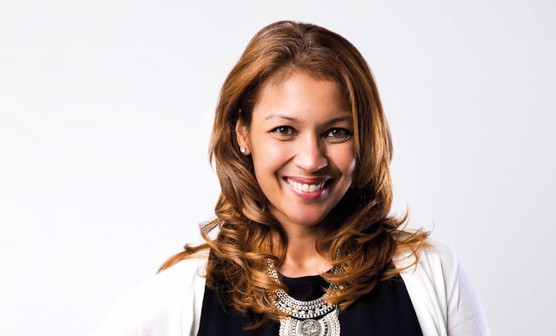 A+M: How do you create a culture of inclusion?
Firstly, we need to empower women in the workforce, and give them the confidence to know that we belong in the boardroom. Women leaders should lead by example, provide the right training, and give women at all levels in the organisation a voice.
A+M: What's holding women back?

It is certainly a journey, but with the right training, support and motivation, there should be no doubt in any woman's mind that they can contribute, add value and be a major force of change within whichever organisation they are in.
Sheila Shanmugam, managing director, m/SIX Malaysia
A+M: How do you create a culture of inclusion?

We are our own strength and enemy. As and when a woman's career trajectory proceeds and catches pace, so does her priorities in personal life. It's a very difficult balance to strike between personal, family and professional changes that a woman goes through. However, I have seen amazingly good jugglers in the industry who have managed to strike good work and personal life balance and be equally successful. It is immensely heartening to see this.
A+M: What's holding women back?
70% of our talents are women and we facilitate and provide the necessary coping mechanism in helping women build successful careers. As for juniors who would like to take on leadership roles, my advice is "don't be a back bencher". Seize opportunities and don't wait for 100% state of readiness. This needs to be done from the very beginning to ensure that they emerge as successful leaders.
Cindy Chia, managing director, Mindshare Malaysia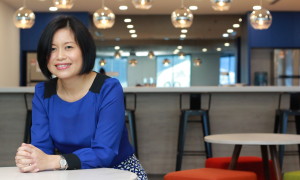 A+M: How do you create a culture of inclusion?
One must ensure women are included in the boardroom. We must ensure that we provide facility and flexibility (in terms of time and where they work) for women leaders who have young families.
A+M: What's holding women back?

Women tend to shy away from leadership positions, either due to lack of confidence or because they think they can't balance family and work. It is challenging to convince women to step into a leadership position. This takes a lot of motivation and coaching.
What's the situation like over in Singapore?
Women in Singapore who were surveyed last year expressed similar concerns. According to a recent whitepaper from Robert Walters, 75% of women surveyed in Singapore feel that they are inadequately represented in leadership positions.
Additionally, 37% of females in Singapore think their current employer has clear and enforced policies on gender diversity, equality and inclusion. However, 49% of women surveyed feel that their organisation is lacking in fair and equal representation of female business leaders.
Jacqui Lim, CEO, Havas Media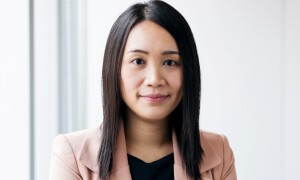 A+M: How do you create a culture of inclusion?
In my years in the industry, I don't think I have ever experienced struggles in the workplace just because I am a woman. We all go through struggles (men and woman alike) because the industry is fast-moving, ever-changing and can be punishing in terms of hours and expectations.
A+M: What's holding women back?

The challenges do become more pronounced for working moms, as they have less time than their male colleagues and as such, face the challenge of performing at the same standard at work - with less time in their hands. They need support and in this aspect, not all bosses are understanding, and it can be tricky for moms.
Fundamentally, we need to make the industry conducive for working moms to stay in their jobs, since we have many of them in the industry who are really passionate about their jobs, but are just feeling very burnt out physically.
But, while initiatives like these will solve the practical challenges working moms face and (in a way) help to level the playing field for women and men compete for opportunities at work, I still believe that the focus should still remain on the individual's capabilities and merit - rather than looking only at balancing gender ratios in the boardroom.
Shufen Goh, co-founder and principal, R3 Singapore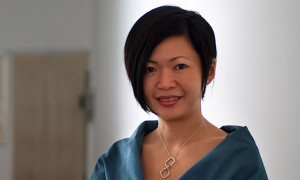 A+M: How do you create a culture of inclusion?
Singapore can't call itself meritocratic if we have a 9.7% women representation in the boardroom, despite all evidence of financial benefits of diversity. If we want the next 50 years to be brighter, we need to disrupt now with policy changes and coach women for those positions. This applies to all industries, including the creative industry. Problems need to be recognised as economic issues, not a gender issues. Targets need to be set. Without a goal, it will always be status quo.
A+M: What's holding women back?
What's holding back women is a management culture that celebrates burning late nights and weekends, where finding work life balance is almost taboo.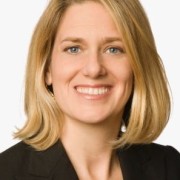 Allison Coley, managing director, MEC Singapore and GS APAC
A+M: How do you create a culture of inclusion?
For all its joys, our industry is equally brutal. Those who are successful must be tough, brave, resilient and confident. Although it may seem generalised, some of these characteristics come more naturally to men. I get really excited when I see young women in our industry having opinions, boldly sharing them and bouncing back from failures.
A+M: What's holding women back?

Our industry is however not immune to the global gender pay gap issue. We have to solve this if we want women to stay in the industry throughout their careers.