In a bid to attract more younger customers, Watsons has recently launched a "brand refresh campaign" throughout 12 operating markets across Asia and Eastern Europe for a brighter brand image, and its first move - introducing new store team uniforms.
The campaign, which plays with the slogan "Look good, Feel great", aims to convey a sense of youth and vitality and offer refreshing online and offline shopping experience, so the brand could "move with times and build more interactions with young customers", its regional marketing director of health & beauty Emily Wong explained.
The brand chose to kickstart the campaign with an uniform revamp as team stores "represent Watsons to interact and communicate with customers".
For its first project, it teamed up with the Institute of Textiles and Clothing of the Hong Kong Polytechnic University to organise a design competition, in which students would get in touch with store team in person and listen to their preferences and opinions, and were then tasked with design stylish yet comfortable uniforms which enhances Watsons' brand image and makes its store team looks smart and professional.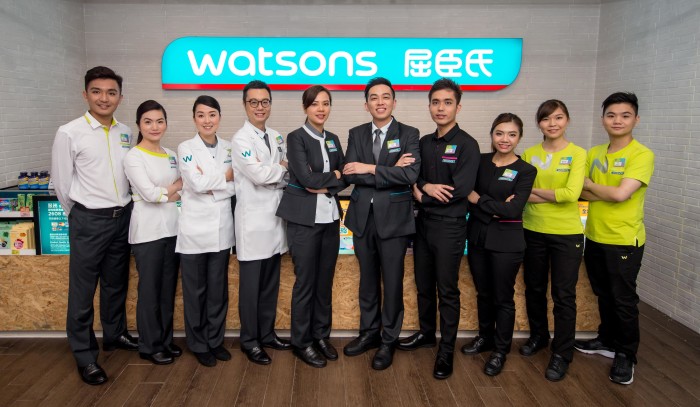 Store managers will be dressed in slim-fit designs to look younger and more confident, while beauty advisors will have a makeup bag on their uniform. As for health and fitness advisors, their uniform will have a touch of lime green on the usual medical white colour.
"(In this campaign) we started by bringing new look to our store team and giving fresh and energising experiences to our customers. There are more to come to excite our customers," said a Watson's spokesperson.