Walmart has launched cross-border e-commerce service, "Walmart Global Shop", available nationwide on its mobile app to serve customers with more quality and authentic products from overseas.
By simply downloading the Walmart app, customers can now purchase imports and have the products delivered directly to their home from bonded area. Guangdong customers can also try the pickup service in more than 80 local Walmart stores across the province.
App users can also enjoy the same quality after-sale services as store customers such as worry-free return and refund policy.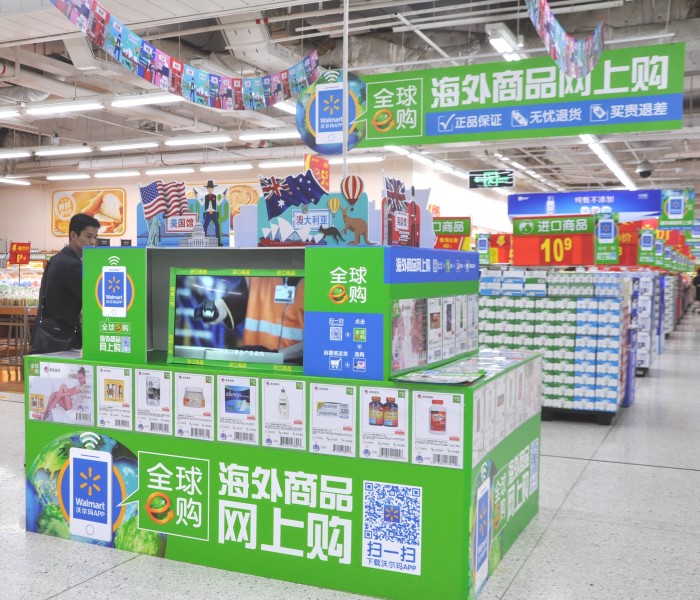 Walmart said it will strive to be the first choice of cross-border e-commerce platform in China for global well-known brands.
"The cross-border e-commerce service that we launched on our mobile app is a good complement and extension of our physical stores. By integrating online and offline businesses seamlessly, we hope to meet different consumer groups' demand for quality and good prices and also offer customers the same worry-free shopping experience online as in our physical stores – We strive to be the most trusted retailer both online and offline," said Sean Clarke, president and CEO of Walmart China, at the launching ceremony of Walmart Global Shop.
Currently the Global Shop channel on Walmart app offers over 200 items ranging from food, wellness, health and beauty aids to baby care from globally well-known sources such as the U.S., UK, Japan, South Korea, Australia and so on.
Walmart plans to enrich the assortment on Global Shop progressively in the future and anticipate to offer 500 items by the end of this year.