Hong Kong's beloved Vitasoy brand is making a big pitch to younger consumers with its latest hero product launch, Vitasoy Black Soya.
Launched with a blogger and influenced event at DMOP store in Causeway Bay yesterday, the launch continues a strategy of looking outside the traditional model of product launches for the Vitasoy brand.
To support Vitasoy Black Soya, a limited edition line of caps and t-shirts have been made which consumers can redeem via social media and though a partnership with fashion store DMOP.
"When you look at the market today, how many youngsters are sitting at home watching TVB? I think it would be very, very few," said Vitasoy International chief executive Charles Chyi.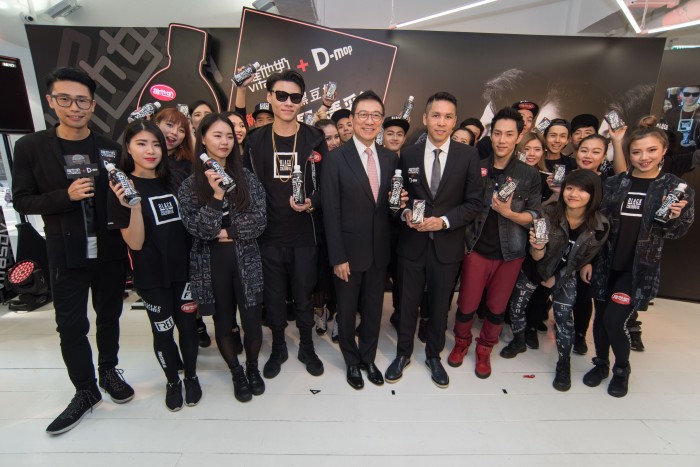 "Young people are engaged in mobile phones, sending messages and spending time on social media, so we needed to find different ways of speaking to them."
A flagship TV campaign went to air last night, but that will be the last "traditional media" marketing around this launch.
https://youtu.be/9hmlljx83cE
In coming weeks, people will see spontaneous events around the busy districts of Causeway Bay and Tsim Sha Tsui in addition to a big focus on Facebook and Instagram.
This is the first new hero product launch that Dentsu Hong Kong have worked on since winning the business in a pitch last year against DDB and Saatchi & Saatchi. Dentsu have been working with the brand's media agency PHD.
Chyi added that partnerships with tea houses for food paring will also roll out in coming weeks.
"We have been in this market for more than 70 years and every year we try and do something different. We need to rejuvenate things and make sure our brand stays young and lively."
To celebrate its 70th anniversary Vitasoy unveiled 70 new packing designs in the same day.