As part of United Overseas Bank's (UOB) 80th anniversary celebrations, the bank is launching a brand campaign focused on its unwavering and long-term commitment to its customers and employees.
The new brand campaign builds on the heritage of UOB and the elements that help the bank remain relevant in the changing lives of its customers and employees globally. It portrays a bank that is built on, and led by, timeless values. This principle is what lies behind the new strapline 'Right by you'.
The campaign was based on research that UOB had conducted over a year which focused on its customers from retail to wholesale banking across its regional network. The bank ran an online exchange over nine months to draw insight from a cross-section of its employees ranging from the newly hired to the ones who have been with Bank for 40 years. The research also gathered intelligence from beyond the financial services industry to include hospitality, technology and lifestyle sectors. Findings from all the research were used to define the positioning for the brand campaign.
The research and strategy development were led by FutureBrand London, the creative execution was produced by advertising agency Bartle Bogle Hegarty and the media buy is managed by ZenithOptimedia.
The regional brand campaign will be rolled out across the region from 1 October 2015. It will first be launched in Singapore and will be rolled out progressively in Malaysia, Indonesia, Thailand, China and Hong Kong in 2016.
The brand campaign will also introduce UOB's refreshed logo which is a contemporary version of the iconic red five-bar logo mark. The original mark was based on the traditional Chinese 'five-bar gate' system of counting in fives, symbolising security and unity.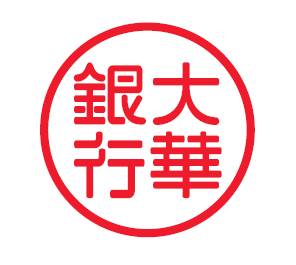 It is timed to coincide with the first day on which UOB opened its doors in 1935. On that day, UOB began offering banking services for the merchant community in Singapore as United Chinese Bank at Bonham Building, Raffles Place. In 1965, the Bank was renamed United Overseas Bank as it expanded into Hong Kong and thereafter grew organically and through a series of strategic acquisitions across the region.
Gan Ai Im, head of brand, UOB Group said, "The new brand campaign captures the ethos that has driven UOB's achievements over the past 80 years and reflects how we will be guided into the future in our decision-making, behavior and relationships with all our stakeholders."
A corporate seal has also been introduced as a representation of UOB's identity, its strong Asian heritage and commitment to live up to its brand promise. The new UOB seal with Chinese characters is a contemporary interpretation of the traditional Chinese seals.