Two of the world's hottest startups Xiaomi and Uber have struck a unique partnership to rethink the way they deliver products to consumers in Hong Kong.
As part a campaign that kicked off in Southeast Asia earlier this week, Chinese smartphone maker Xiaomi has teamed up with Uber to sell its flagship Mi Note directly to Uber customers.
From tomorrow, ordering a Mi Note will follow the exact same process as calling an Uber. All purchases will be charged to user's Uber account and the handset will be delivered via select Uber cars.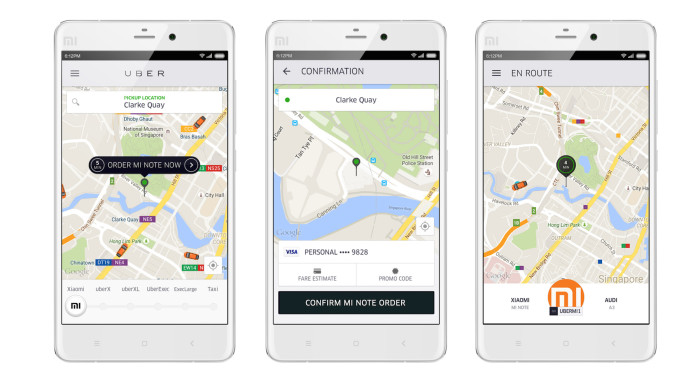 Hugo Barra, Xiaomi's vice president, said earlier this week some 50 Uber cars delivered 200 Mi Notes to Singapore fans within one hour of the campaign going live.
Speaking at The Wall Street Journal's Converge conference in Hong Kong today, he said Xiaomi wants to revolutionise the way it delivers products to market.
"Buying a phone from a phone is now the thing," he said.
"We thought the 200 units were going to last all day, but within one hour the 50 Uber cars had delivered them all."
If users open the Uber app tomorrow, one of the car types will be rebranded as Xiaomi and Barra said he plans to be on hand for selected deliveries.
"I'll be with one of the drivers. I actually wanted to drive the car myself, but we though it might be dangerous so we're playing it on the safe side."
For Xiaomi, a company renowned for its savvy marketing, the partnership is likely to generate a lot of buzz at a time when it is pushing beyond its home market of China.
Barra said the partnership with Uber will also take place in Taipei and potentially other markets across the region.
"Of course we will look at other markets, but nothing is planned for China just yet."